Probadas Flores Romanas…
Description
In the Middle Ages, doctors were few and generally regarded as unreliable. As such, medical handbooks full of home remedies were popular because people preferred to treat themselves. This Spanish translation of an Italian work is not only practical, but is also designed to be entertaining as its recipes are spiced up with a little humor.
Probadas Flores Romanas…
59 medical situations and their solutions are all explained on only ten pages in this unusual text, the full, extensive title of which is: Probadas flores romanas de famosos y doctos varones compuestas para salud, y reparo de los cuerpos humanos y gentilezas de hombres de palacio, y de criança transladadas de lengua italiana en nuestra española. Nuevamente impresas corregidas, y enmendadas. It is a curious and popular collection of funny recipes, which was translated from Italian into Spanish by Juan Ramón de Transmiera, who signed the work as Juan Agüero de Transmiera. This edition was printed ca. 1510 by Cristóbal Cofman in Valencia and is a copy of a now lost specimen from Salamanca. The reader finds a plethora of helpful information concerning things such as how to treat a toothache, stop sneezing, or determine whether a pregnant woman will have a boy or girl.
---
Available facsimile editions:
Facsimile Editions
#1

Probadas Flores Romanas…

Limited Edition:

3160 copies

1 volume: Exact reproduction of the original document (extent, color and size)

Reproduction of the entire original document as detailed as possible (scope, format, colors). The binding may not correspond to the original or current document binding.
You might also be interested in: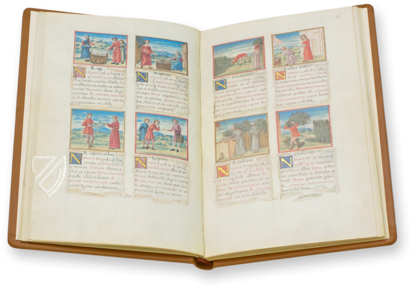 Tacuinum Sanitatis
Vienna (Austria) – ca. 1490
Intended for home use: a richly illuminated copy of the popular medical text by the Arab doctor Ibn Butlan
Experience More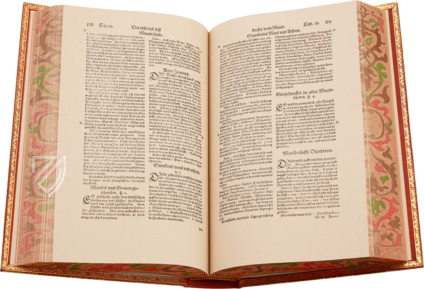 Blog articles worth reading