Ruodlieb
Description
A lost manuscript that has been brought back to life through gradual discoveries and painstaking work: the Ruodlieb. Beginning in 1807, fragments of an old manuscript that had been cut up and used to bind other books were discovered and pieced together. The "Frankenstein manuscript" that has been resurrected contains an unfinished chivalric romance relating the adventures of a young knight, which was written in Latin by an anonymous German poet who flourished ca. 1030. Aside from being one of the earliest German chivalric romances, it also paints a vivid picture of feudal society in the 11th century.
Codicology
Alternative Titles

Codex Latinus Monacensis




Fragmente von St. Florian




Fragments of St. Florian

Origin

Date

Second quarter of the 11th century

Epochs

Style

Genre

Language
---
Available facsimile editions:
Reichert Verlag
– Wiesbaden, 1974
Facsimile Editions
#1

Ruodlieb: Faks.-Ausg. d. Codex Latinus Monacensis 19486 d. Bayer. Staatsbibliothek München u. d. Fragmente von St. Florian
Commentary:
1 volume by Walter Haug
Language: German
1 volume: This facsimile is not complete.
Reproduction of the entire original document in black and white. The pages are presented on a larger white background. The binding may not correspond to the original or current document binding.
You might also be interested in: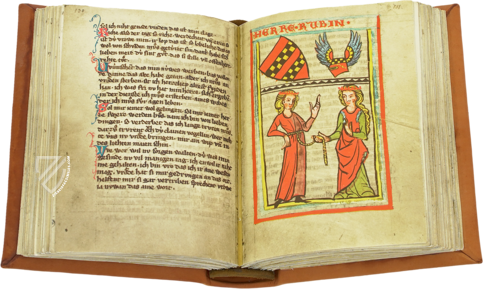 Weingarten Manuscript
Konstanz (Germany) – Early 14th century
Love poetry by 31 medieval poets revolving around Walther von der Vogelweide: one of the most important German sources of Minnesang, adorned with 25 author portraits.
Experience More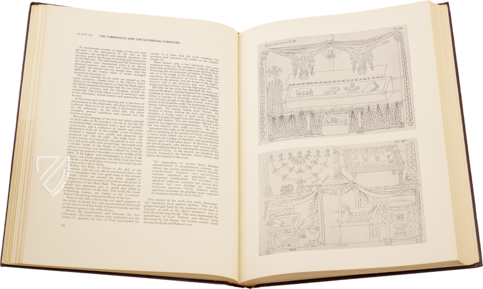 Hortus Deliciarum
Hohenburg Abbey, Alsace (France) – Last quarter of the 12th century
A precious 12th century manuscript that is both the first encyclopedia written by a woman and an early source of polyphonic music
Experience More
Blog articles worth reading