Rylands Haggadah
Description
We're currently adding this record to our database.
Please contact us if you need further information about this manuscript. Thanks!
Codicology
Origin

Date

Mid-14th century

Epochs

Language
Facsimile Editions
#1

The Rylands Haggadah

Commentary:

1 volume by Raphael Loewe
Languages: English, Hebrew

1 volume: Exact reproduction of the original document (extent, color and size)

Reproduction of the entire original document as detailed as possible (scope, format, colors). The binding may not correspond to the original or current document binding.
You might also be interested in: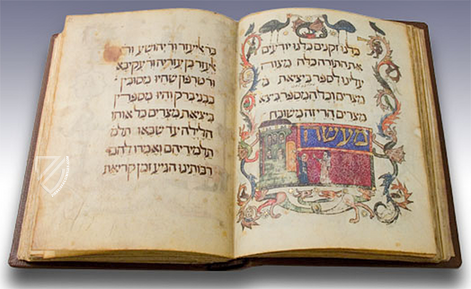 Barcelona Haggadah
Barcelona (Spain) – ca. 1340
One of the most impressive Hebrew manuscripts of all time and simultaneusly an insight into Jewish life in medieval Spain
Experience More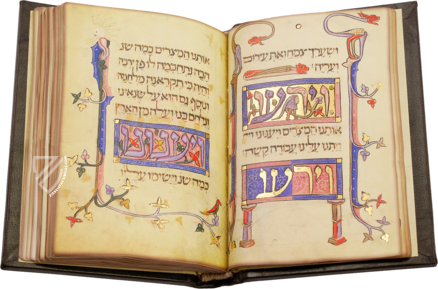 Prato Haggadah
Spain – ca. 1300
A glimpse of Jewish culture and at the same time of the creation of a manuscript: a special Haggadah with 100 luminous miniatures adorned with gold and silver
Experience More
Blog articles worth reading