Sacri Concentus
Description
Johannes Caioni was a Renaissance man from Transylvania and author of numerous works. Born to a Romanian noble family, the Franciscan monk and ordained priest was active as a musician, folklorist, and organ builder who also founded an important printing house that would go on to play an important historical role during the 19th century. The Sacri Concentus is a collection of religious music from various authors but Lodovico Grossi da Viadana in particular that was assembled by Caioni. Despite how accomplished he was in life, Caioni maintained the humility of a simple monk at the end and was buried in an unmarked grave in accordance with his own wishes.
Sacri Concentus
Known as Kájoni János in Hungarian or Ioan Căianu in Romanian, Johannes Caioni (1629-87) was a Franciscan friar and Catholic priest born in Kiskaján, Transylvania to a Romanian noble family. Furthermore, he was a musician, folklorist, and organ builder who authored numerous works, including the collection of sacred music at hand. It consists of church music written by various composers, Lodovico Grossi da Viadana (1560-1627) in particular, covering all periods and occasions of the liturgical year. Today he is remembered as an important precursor of the Age of Enlightenment in Transylvania.
A Transylvanian Renaissance Man
After Caioni was born in Kiskaján (modern Căianu Mic), he was raised in Kolozsvár (Cluj-Napoca) and Csíksomlyó (Șumuleu Ciuc), where his aunt was married to the garrison commander. His family connections got him into the Franciscan monastery of Csíksomlyó, where he took his monastic oath in 1647 before studying with the Jesuits in Kolozsvár. Caioni then departed for Trnava in modern Slovakia to focus on studying music and became ordained as a priest in 1655. Following his return to Csíksomlyó, Caioni founded a printing house in 1675 that went on to produce both his own works and various textbooks for the school. In fact, the printing press remained in operation until the end of the 19th century and various important historical documents were printed there including several proclamations from the revolutions 1848 and a wartime newspaper. Caioni died at Gyergyószárhegy (Lăzarea) in 1687 and was buried in the garden of the Franciscan monastery there in an unmarked grave, which was his last wish.
Codicology
Alternative Titles

Kájoni János: Sacri Concentus Diversorum Authorum

Type

Origin

Date

Third quarter of the 17th century

Epochs

Style

Genre

Language

Content

Scores
---
Available facsimile editions:
You might also be interested in: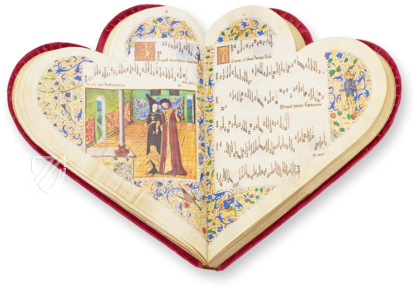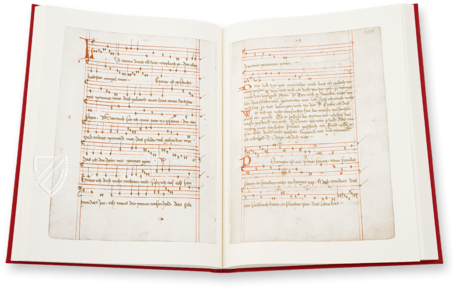 Mondsee-Vienna Music Manuscript
First half of the 15th century
One of the most important sources of the German-language music history of the 15th century: 100 polyphonic songs of famous composers like Hermann von Salzburg or Heinrich von Mügeln
Experience More
Blog articles worth reading