Saint Benedict's Rule from St. Gall
Description
Saint Benedict's Rule from St. Gall
Benedict of Nursia is regarded as the founder of Western Christian monasticism and is most famous for writing the Rule of Saint Benedict in 516. The most important copy of the Regula Benedicti in textual history from the period after 810 is stored today in the Abbey of Saint Gall under the shelf mark Cod. Sang. 914. The text is written 18 lines per page with most parts written in a heavy Alemannic miniscule and a fourth in Carolingian miniscule. Aside from Saint Benedict's Rule, the codex also includes various letters written by Benedict. The text goes back in a straight line to the manuscript originally written by the saint toward the beginning of the 6th century in Montecassino Abbey and is thus considered to be authoritative. Two monks from Reichenau named Grimald and Tatto encountered the Rule ca. 817 while at a monastery near Aachen where they copied, true to syllable and letter, St. Benedict's text at the behest of Reginbert, librarian at Reichenau. That codex was copied shortly thereafter in the scriptorium of St. Gall, thus yielding codex 914. In the following centuries, more biblical texts as well as glosses in Latin and German in particular were inserted between the lines. Similarly, drawings from an unskilled hand were added in the margins. Nonetheless, the manuscript is a precious witness to the formative years of the Benedictines.
Codicology
Alternative Titles

Benediktsregel aus St. Gallen




Saint Benedict's Rule




Codex Sangallensis 914




Regula Benedicti de codice Sangallensi 914




Regula Benedicti

Size / Format

172 pages / 23.9 × 17.0 cm

Origin

Date

Ca. 820

Epochs

Style

Genre

Language

Artist / School

Benedict of Nursia (480–548) (author)
---
Available facsimile editions:
Eos-Verlag
– St. Ottilien, 1983
Facsimile Editions
#1

Regula Benedicti: de codice 914 in bibliotheca monasterii S. Galli servato (fol. 1r-86v[85v] = pp.1-172; saec. IX )

Commentary:

1 volume by Bernard Bischoff, Germain Morin, Ambrogio Amelli and Benedikt Probst
Language: German

1 volume: This facsimile is not complete.

Monochrome Reproduction of the ff. 1-86v of the original document as detailed as possible (scope, format). The binding may not correspond to the original or current document binding.
You might also be interested in: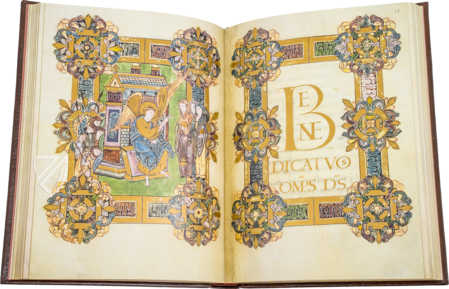 Benedictional of St. Aethelwold
Old Minster, Winchester (United Kingdom) – 970–984
One of the most beautiful examples of Anglo-Saxon illumination: liturgical texts for Masses on all days of the ecclesiastical year in a wonderfully illuminated fusion of Carolingian and Insular art
Experience More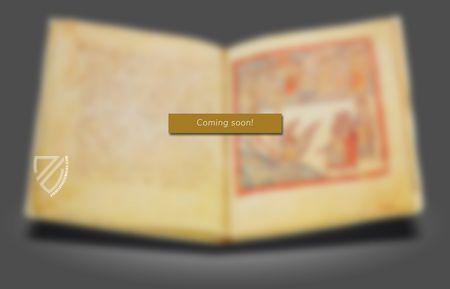 Rule of St. Benedict
Canterbury or West Midlands (United Kingdom) – Ca. 700
A document with a formative effect for the entire Middle Ages everywhere in Europe: the oldest surviving copy of the Rule of St. Benedict, produced in England ca. 700
Experience More
Blog articles worth reading