Terence's Comedies
Description
Publius Terentius Afer, known as Terence in English, was a playwright during the Roman Republic whose comedies were first performed ca. 170-160 BC. They went on to be regarded as models of pure Latin and were used for teaching from the Middle Ages until the early modern period. Of over 600 surviving manuscript witnesses for the work, about a dozen illuminated copies exist. This fine specimen from the early-15th century was created for Duke Louis de Guyenne, third son of King Charles VI of France. It has one full-page miniature created under the supervision of the Bedford Master and 132 small miniatures appearing at the beginning of each scene attributed to the Master of Luçon, the Master of the City of the Ladies, the Master of the Adelphs, and the Master of Orose.
Codicology
Alternative Titles

Terenz: Komödien




Le Térence des Ducs




Publius Terencius Afer: Comoediae

Size / Format

474 pages / 33.7 × 24.0 cm

Origin

Date

15th century

Epochs

Style

Genre

Illustrations

1 full-page miniature; 132 smaller miniatures

Content

Andria (The woman of Andros)
Eunuchus (The Eunuch)
Heauton Timorumenos (The Self-Tormentor)
Adelphoe (The Brothers)
Phormio (The Phormion)
Hecyra (The Mother-in-law)

Artist / School

Bedford Master
Master of Luçon
Maître de la Cité des Dames
Master of Adelphes
Maître d'Orose
---
Available facsimile editions:
Facsimile Editions
#1

Le Térence des Ducs
Limited Edition:
255 copies
Commentary:
1 volume by Henry Marie Radegonde Martin
Language: French

The commentary was included in a separate part of the facsimile volume.
1 volume: This facsimile is not complete.
Monochrome reproduction of the entire original document as detailed as possible (scope, format). The binding may not correspond to the original or current document binding.
You might also be interested in: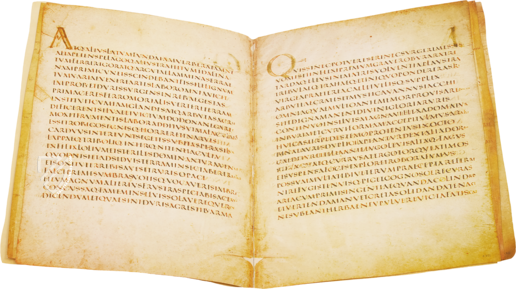 Vergilius Augusteus
Rome (Italy) – Second half of the 4th century
Pioneering the art of the initial: the oldest evidence of Virgil's Work in a Late Antique manuscript from the 4th Century
Experience More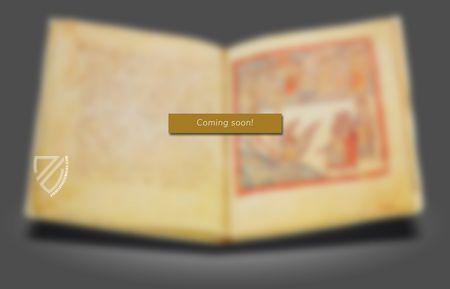 Horace: Odes
Italy – 10–11th century
A precious manuscript containing the Odes by Horace that was part of the personal library of the famous humanist scholar Petrarch
Experience More