The "Katherine Group": St. Katherine, St. Margaret, St. Juliana, Hali Meiðhad and Sawles Warde
Description
The "Katherine Group": St. Katherine, St. Margaret, St. Juliana, Hali Meiðhad and Sawles Warde
After remaining obscure and unstudied for centuries in Oxford's Bodleian Library, the Katherine Group was rediscovered by the famous author J.R.R. Tolkien in 1929. The five texts date to the 13th century and were composed by an anonymous author in the West Midlands of England. Aside from the significance of the medieval English dialect in which it was written, the manuscript is a rare medieval text directed at a female audience, anchoresses and other religious recluses specifically. All five texts revolve around the virtue and power of virginity and the preservation of one's piety.
The "Katherine Group": St. Katherine, St. Margaret, St. Juliana, Hali Meiðhad and Sawles Warde
The so-called Katherine Group is a compendium five high medieval texts written in a dialect from the southwest Midlands that linguists believe bridges the gap between Old and Middle English. These fascinating works also attracted the attention of one of the most famous authors of the 20th century, J. R. R. Tolkien (1892-1973), and continues to be studied by linguists, cultural historians, and feminist scholars. This is because the 13th century manuscripts are female focused including the Vitae of three female saints, a sermon entitled Hali Meiðhad, or "Holy Maidenhood", and the Sawles Warde or "Guardianship of the Soul", a sermon on how to best guard one's soul that would have been particularly appealing for female readers. Although the text is unillustrated, the unfinished work has leftover spaces for large initials to be added later. Although most of the manuscript's existence remains a mystery, it was donated in 1612 by Thomas Twyne (1543–1613) to Oxford's Bodleian Library where it remains today.
A Female-Centered Collection of Works
The work begins with three saints' lives: ff. 1r-18r are concerned with St. Katherine of Alexandria, ff. 18r-36v are concerned with St. Margaret of Antioch, and ff. 36v-52r are concerned with St. Juliana of Nicomedia. All of these saints' lives affirm the triumph of virginity over the enticements and threats of material wealth and power, thus making them especially appealing to pious noblewomen seeking to escape the normal traps of life for a woman of their station in favor of a life of prayer and piety. Next, ff. 52r-71v contains Hali Meiðhad, which is directed at anchoresses or recluses, praising the virtues of virginity over worldly marriage, and derives from a letter written in the early 12th century by Hildebert of Lavardin (ca. 1055-1133) to the recluse Athalisa. Finally, ff. 72r-80v presents the Sawles Warde, an allegorical text describing the soul as a precious treasure within a castle and encouraging readers to achieve emotional balance in their earthly life and avoid the pitfalls of passion, pride, and despair. This kind of Christian stoicism would have been particularly appealing to female clerics, especially those living hermetic lifestyles.
Rediscovered in the 20th Century
Aside from being the author works such as The Lord of the Rings and The Hobbit, Tolkien was also a distinguished professor of linguistics at Oxford University who first brought attention to MS Bodley 34 in 1929. Tolkien connected the Katherine Group with the Ancrene Wisse or Guide for Anchoresses, another important source on medieval spirituality, and also recognized the unique dialect in which the works are written. The texts show influences from both the Scandinavian and Welsh languages and Tolkien was able to deduce that they were created in the area of Herefordshire, a region bordering Wales that had been settled by Scandinavians centuries earlier. Tolkien coined the term "AB language" to describe this fairly standardized dialect, which is "characterized by French and Norse loanwords, colloquial expressions, conservative spelling, and similarities to Old English syntax" was used in the West Midlands during the 13th century.
Codicology
Alternative Titles

The Katherine Group




St. Katherine, St. Margaret, St. Juliana, Hali Meiðhad, Sawles Warde




Die "Katharina-Gruppe": Hl. Katharina, Hl. Margareta, Hl. Juliana, Hali Meiðhad und Sawles Warde

Size / Format

162 pages / 15.4 × 10.8 cm

Origin

Date

Ca. 1240

Epochs

Style

Genre

Language

Script

Protogothic Gothic Textura Rotunda

Illustrations

Numerous initials and ornamented lines

Content

Saint's lives of St. Katherine of Alexandria, St. Margaret of Antioch, St. Juliana of Nicomedia; Sermon 'Hali Meiðhad' (Holy Maidenhood); 'Sawles Warde', a allegory about the body and soul

Previous Owners

Thomas Twine
---
Available facsimile editions: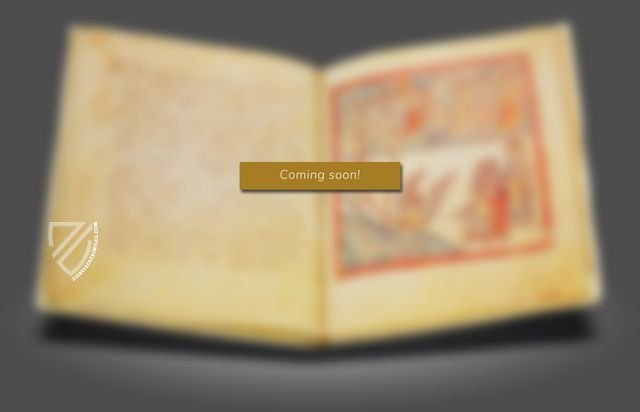 Oxford University Press
– Oxford, 1960
Facsimile Editions
#1

St. Katherine, St. Margaret, St. Juliana, Hali Meiðhad, Sawles Warde

Commentary:

1 volume by Neil Ker Ripley

1 volume: Exact reproduction of the original document (extent, color and size)

Reproduction of the entire original document as detailed as possible (scope, format, colors). The binding may not correspond to the original or current document binding.
You might also be interested in: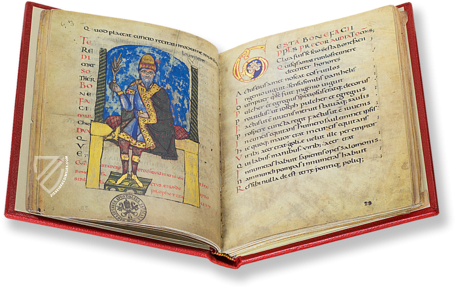 Vita Mathildis
Monastery of Saint Apollonius in Canossa (Italy) – 1115
The famous Investiture Controversy was settled at her castle: the life of Mathilda of Canossa in luminous miniatures
Experience More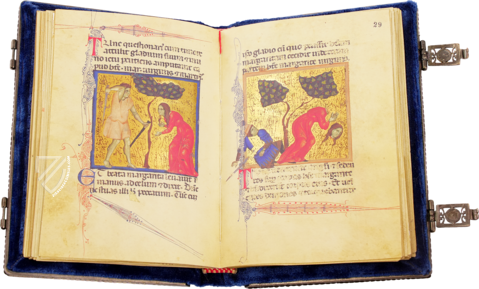 Blog articles worth reading