The Power of the Stars
Description
We're currently adding this record to our database.
Please contact us if you need further information about this manuscript. Thanks!
Codicology
Alternative Titles

Die Macht der Gestirne

Size / Format

50 pages / 34.5 × 26.0 cm

Origin

Date

Ca. 1491

Epochs

Style

Genre

Language

Illustrations

72 miniatures

Artist / School

Johannes Hartlieb and others (authors)
Workshop of Berthold Furtmeyr (illuminators)

Previous Owners

Pope Gregory XV (1554–1623)
Biblioteca Palatina (Heidelberg, Germany)
---
Available facsimile editions:
Facsimile Editions
#1

Die Macht der Gestirne

Publisher:

Imago

– Rimini, 2020

Limited Edition:

999 copies

Binding:

Black grained leather with gold embossing

Commentary:

1 volume
Language: German

Reproduction of the entire original document as detailed as possible (scope, format, colors). The binding may not correspond to the original or current document binding.
You might also be interested in: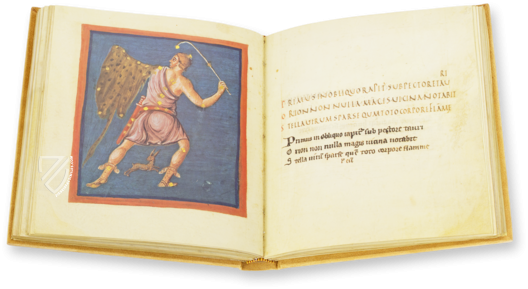 Aratea
Aachen (Germany) / Metz (France) – After 825
At the behest of the emperor: the ancient text on the stars by Aratus of Soli as a Carolingian masterpiece for the son of Charlemagne
Experience More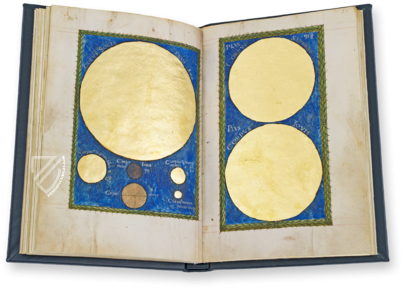 Christianus Prolianus Astronomia
Naples (Italy) – 1478
At the behest of Cardinal Giovanni d'Aragona: gold-decorated eclipses, the 4 element theory of Aristotle, and references to the war between Naples and Florence in Christianus Prolianus' Astronomia
Experience More
Blog articles worth reading