Tractado de las Drogas, y Medicinas de las Indias Orientales…
Description
Tractado de las Drogas, y Medicinas de las Indias Orientales…
This historic text introduced Europe to the most important medicinal plants from Asia. The gorgeous and informative work was so popular that it appeared in numerous editions and multiple translations over the coming years.
Tractado de las Drogas, y Medicinas de las Indias Orientales…
This splendid work was authored by Cristóvão da Costa (ca. 1525 – ca. 1594), also written as Cristóbal Acosta, and reflects the extensive travels undertaken by the Portuguese doctor and natural historian in the East as a soldier, India and Indonesia in particular. He claims that he was inspired by his desire to find "in several regions and provinces learned and curious men from whom I could daily learn something new; and to see the diversity of plants God has created for human health". His findings, titled the Treatise of the Drugs and Medicines of the East Indies in English, were published on July 16th, 1578 by Martín de Victoria, a printer in Burgos. It also discusses the use of spices like cinnamon, pepper, clove, nutmeg, tamarind, rhubarb, ginger, etc. Although Europeans had imported these spices for a long time, either via the Silk Road or by sea, this was the first time that depictions of the plants that produced them were made available to Europeans. Additionally, it contains the Tractado del elefante, probably the first such work with a detailed study of the world's largest land animals to be published in Europe. All of this is adorned with gorgeous engravings: 49 full-page illustrations and 72 initials.
Codicology
Alternative Titles

Geschichte über die Medizin des östlichen Indiens

Style
---
Available facsimile editions:
Vicent Garcia Editores
– Valencia, 1996
Limited Edition:
3160 copies
Detail Picture
Tractado de las Drogas, y Medicinas de las Indias Orientales…
Nutmeg
Native to the Banda Islands of Indonesia, nutmeg was one of the world's most profitable commodities in the 16th century when this text was written. The Portuguese conquered Malacca in 1511 and gained direct access to the highly coveted spice in 1512. A nutmeg seed shell with its characteristic grooves is depicted here in detail. This is left out in the sun for 6-8 weeks to dry and is ready once the kernels rattle when shaken. The shell is then cracked open and the kernels are ground into a powder.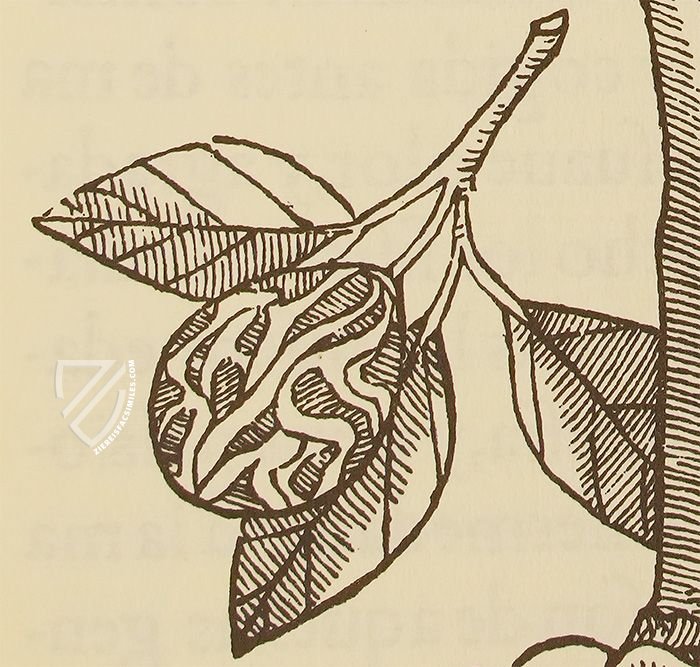 Single Page
Tractado de las Drogas, y Medicinas de las Indias Orientales…
Elephant Standing under a Palm Tree
This image perfectly sums up the European fascination with the exotic during the Age of Exploration: the elephant is an impossibly large and powerful beast whose existence was difficult for many Europeans to believe, and the palm tree is immediately associated with foreign tropical climates and tranquil islands in turquoise-colored waters.
No distinction is made for the type of elephant depicted, be it the smaller Asian or larger African variety, but it is missing a leg nonetheless, perhaps it is obscured by the trunk of the tree. The specific variety of palm depicted is a coconut tree, whose name comes from the old Portuguese word coco, meaning "head" or "skull" due to the indentations on the shell that resemble facial features.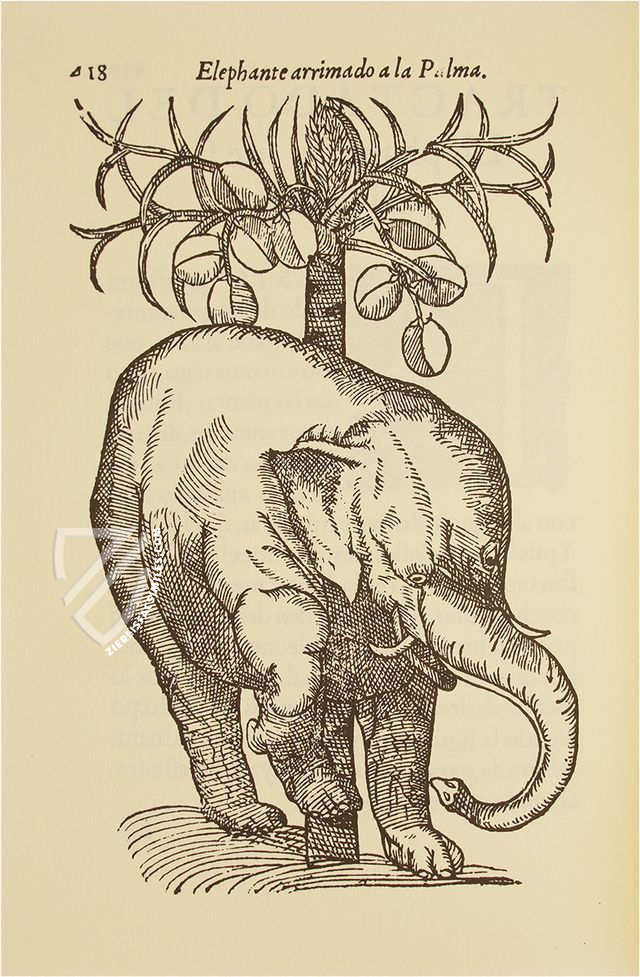 Facsimile Editions
#1

Tractado de las Drogas, y Medicinas de las Indias Orientales, con sus Plantas Debuxadas al Vivo por Cristobal de Acosta, Medico y Cirujano que las Vio Ocularmente. Tractado del Elephante y de sus Calidades.

Limited Edition:

3160 copies

1 volume: Exact reproduction of the original document (extent, color and size)

Reproduction of the entire original document as detailed as possible (scope, format, colors). The binding may not correspond to the original or current document binding.
You might also be interested in: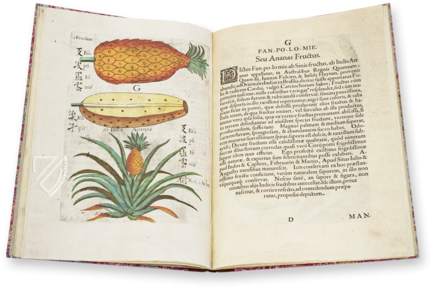 Flora Sinensis
Vienna (Austria) – 1656
A special herbarium with 23 hand-colored woodcuts: the first systematic encyclopedia concerning the botany of distant China
Experience More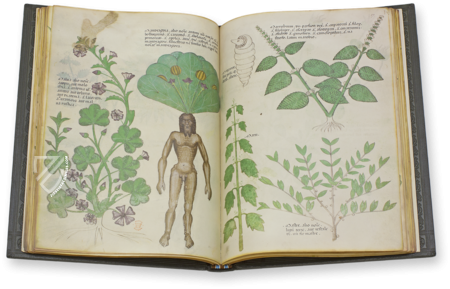 Blog articles worth reading