Trevelyon Miscellany
MS V. b. 232
Folger Shakespeare Library (Washington D. C., USA)
Description
The Trevelyon Miscellany is a manuscript miscellany covering topics spanning religious, historical, social, and practical themes adapted from various sources. It is named after Thomas Trevelyon, who compiled the work in London in 1608 and furnished it with various handwritten notes and drawings, many of them hand colored. These drawings were largely modelled on woodcuts and engravings and the manuscript is best known for its embroidery patterns, which comprise nearly 100 pages. The text is divided into five parts: historical and practical information; a Biblical chronology and genealogy, a list of British monarchs; Biblical and secular verses and parables; patterns for embroidery and woodwork; a list of the sheriffs and mayors of London.
Trevelyon Miscellany
Originating centuries after the invention of the printing press, this early-17th century manuscript is a rare example of a handwritten and illustrated codex from the Early Modern Period. Also known as the Folger Shakespeare Library MS V.b.232, the Trevelyon Miscellany of 1608 is the second of three manuscript miscellanies created by Thomas Trevelyon and is divided into three parts. It is essentially a compendium of information spanning information relevant to England and London in particular as well as Christendom more broadly but is most highly valued as an elaborate pattern book.
Miscelanious Contents
Part 1 consists of historical and practical information including a timeline, calendar, astronomical diagrams and other computational tables as well as a genealogy of William the Conqueror's descendants and geographic information. A biblical chronology and genealogy as well as a list of British kings and queens is presented in Part 2 while Part 3 contains passages and lists from the Bible complete with illustrations. The most famous section of the manuscript is Part 5, consisting of patterns for embroidery, needlework, woodwork, etc. Many of these patterns are clearly rooted in artistic traditions going back as far as the Hiberno-Saxon art from the Early Middle Ages, the intricate interlace patterns in particular. Finally, Part 5 lists the sheriffs and mayors of London between the years 1190 and 1601.
A Mysterious Author
Thomas Trevelyon (b. ca. 1548) was a designer of embroidery patterns believed to be active in London between the years 1603 and 1616, the respective dates for the first and third editions. Interestingly, he spelled his surname differently in the various editions: "Trevelyon" in the Folger manuscript and "Trevilian" in the Wormsley Great Book. Almost nothing is known about the life of Thomas Trevelyon: not even the date of his death is established and what was once believed to be a self-portrait in the manuscript is actually a stock figure. However, this is consistent with the rest of the illustrations from Trevelyon's hand, many of which are based on published woodcuts and copperplates.
Codicology
Alternative Titles

Trevelyon-Sammelband




Trevelyon Miscellany of 1608




Commonplace book




An Elizabethan pictorial and poetical manuscript commonplace book




Epitome of ancient and modern history

Type

Size / Format

594 pages / 42,1 × 26.5 cm

Date

1608

Epochs

Style

Genre

Language

Illustrations

Miniatures on nearly every page, most of them half-page

Previous Owners

Richard Bull (1721–1806)
Richard Henry Alexander Bennet (d. 1814)
Lessing Julius Rosenwald
---
Available facsimile editions: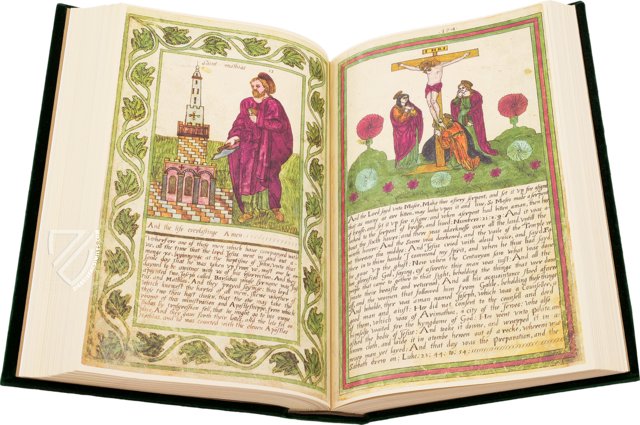 Folger Shakespeare Library
– Washington D. C., 2007
Limited Edition:
50 copies (Collector's Edition)
Detail Picture
Trevelyon Miscellany
Queen Elizabeth I.
During her 44-year reign from 1558 to 1603, Queen Elizabeth I shaped an entire era of the British Empire - the "Elizabethan Age." During her reign, English Renaissance art, especially literature and theater, flourished. Moreover, the "Virgin Queen" succeeded in expanding the supremacy of her empire despite political, dynastic, religious and economic troubles. The arguably most powerful woman of 17th-century Europe appears here entirely adorned in gold. Her sweeping red dress is covered with golden borders, pearls and precious stones, and in her delicate hands she holds the imperial insignia as a matter of course.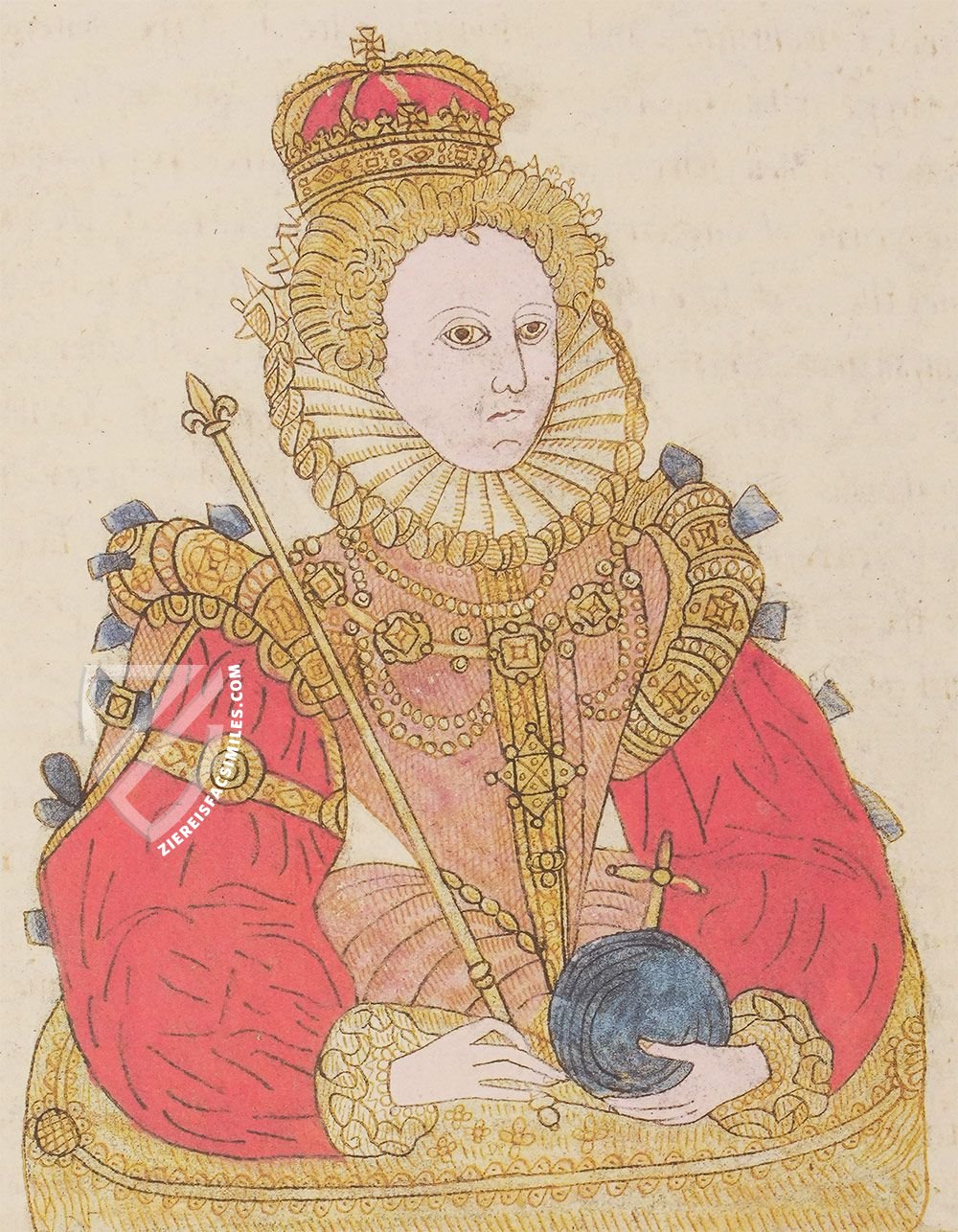 Single Page
Trevelyon Miscellany
Justice
As one of the four cardinal virtues, justice is embedded in a wide frame of a uniform vegetal pattern with oak leaves. The characteristic depiction shows a woman holding a scale in her left hand, the right hand supports on a judgment sword. In accordance with the pictorial tradition since the 15th century, the Justitia is depicted with a blindfold. The three attributes represent the basic principles for a just administration of justice: Justice should be pronounced and enforced free from the prestige of any person (blindfold), after careful consideration (scales), and with the necessary severity (sword of justice). In addition, the Justitia is depicted in a meadow with various blue, red and yellow flowers, creating an overall artistic floral impression.
The half-page miniature is accompanied by parables and proverbs, as well as biblical and secular verses. In addition to justice, the other cardinal virtues are prudence, temperance and fortitude, which are followed by the theological virtues of love, hope and faith.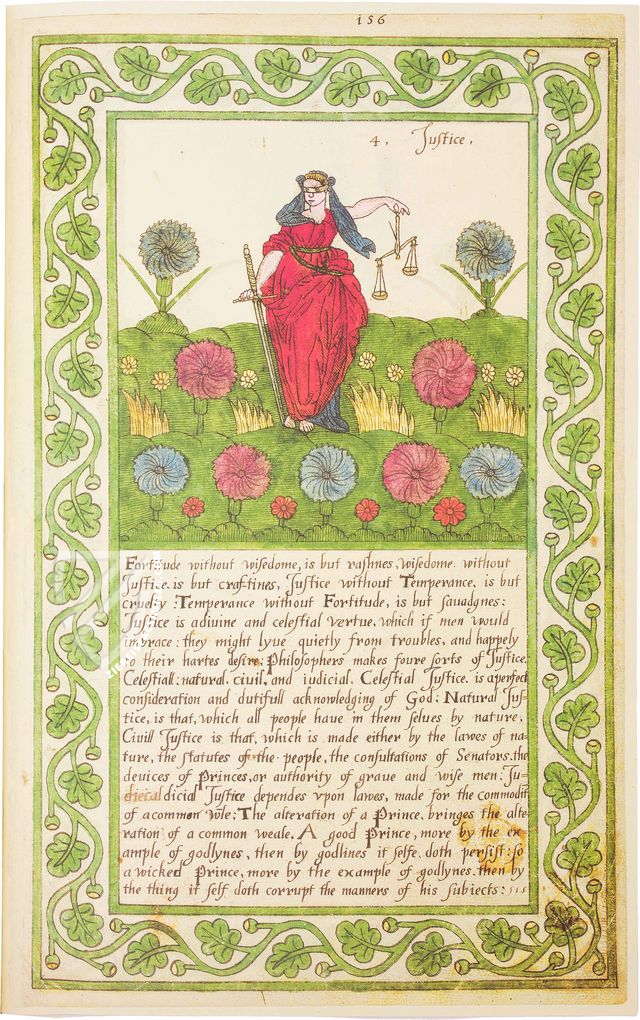 Facsimile Editions
#1

The Trevelyon Miscellany of 1608

Limited Edition:

50 copies (Collector's Edition)

Binding:

Dark green velvet binding with rich gold tooling

Commentary:

1 volume by Heather Wolfe
Language: English

1 volume: This facsimile is not complete. Facsimile and commentary are housed in one volume in this edition, with the commentary printed in a separate section.

Reproduction of the entire original document as detailed as possible (scope, format, colors). The pages are represented on a larger white background. The binding may not correspond to the original or current document binding.
You might also be interested in: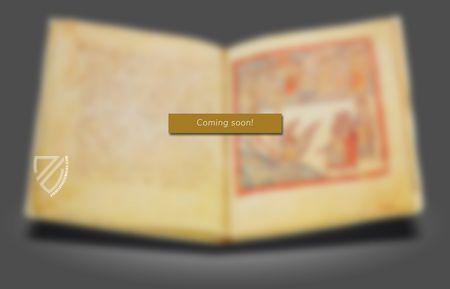 Compilation of Oxford
Worcester (United Kingdom) – 1271–1283
A true unicum among medieval manuscripts: a blend of secular, religious, and practical texts written in Anglo-Norman French, Middle English, and Latin
Experience More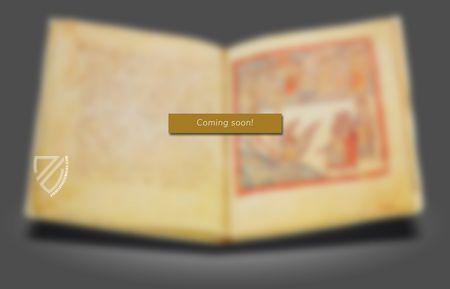 Blog articles worth reading