Vision Deleytable de la Philosofia et de las otras Sciencias
Description
Vision Deleytable de la Philosofia et de las otras Sciencias
During the Renaissance, moral philosophy and natural philosophy (science) were still closely connected as Humanist scholars sought a unifying, singular principle of knowledge and even truth. Although it might be strange to find treatises on virtues and metaphysics side-by-side in a modern book, it was perfectly normal in a medieval codex like the one at hand. This popular Spanish text later appeared in numerous translations.
Vision Deleytable de la Philosofia et de las otras Sciencias
Alfonso de la Torre (d. ca. 1460) was a Castilian author educated in theology and the liberal arts at the University of Salamanca. He was likely descended from a Converso family, i.e. converted Jews, as were many 15th century Spanish academics, owing to the scholarly strength of the Rabbinical tradition. He authored an essay ca. 1440 at the behest of the Prior of the Order of Saint John of Jerusalem, Juan de Beamonte. The work is divided into two parts, each of which is accompanied by 22 engravings in the 1489 print at hand, which originated in the Toulouse printing house of Juan Parix and Enrique Clebat. It is an incunabulum, a rare book printed before 1501. The former addresses the subjects of metaphysics and nature, while the latter is concerned with moral philosophy, virtues, and passions. The text is printed in Gothic script and has been praised for its wise insights. Numerous editions arose in the years to follow, speaking to the popularity of Torre's work.
Codicology
Size / Format

212 pages / 27.7 × 19.0 cm

Origin

Date

1489

Epochs

Style

Language

Illustrations

22 xylographic illustrations, xylographic initials

Content

Philosophical treatise

Artist / School

Alfonso de la Torre (Verfasser)
Juan Parix (Drucker)
Esteban Clebat (Drucker)
---
Available facsimile editions: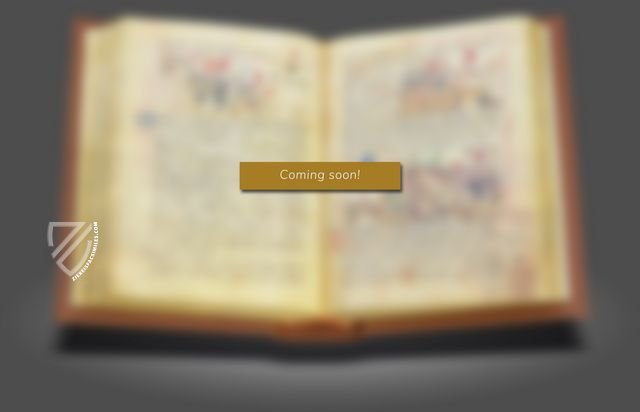 Vicent Garcia Editores
– Valencia, 1996
Limited Edition:
3160 copies
Facsimile Editions
#1

Vision Deleytable de la Philosofia et de las otras Sciencias

Limited Edition:

3160 copies

Binding:

Parchment binding on wooden board; presented in a cloth-lined case with gold engraved leather spine

Commentary:

1 volume by Isabel Ruiz de Elvira
Language: Spanish

1 volume: Exact reproduction of the original document (extent, color and size)

Reproduction of the entire original document as detailed as possible (scope, format, colors). The binding may not correspond to the original or current document binding.

Facsimile Copy Available!

Price Category: €€
(1,000€ - 3,000€)