Wulfstan Manuscript
Description
This codex consists of two separate 11th century works pertaining to Wulfstan, Bishop of London and Worcester and Archbishop of York, that were bound together in reverse order of age no later than 1580. In addition to legal texts from the reigns of various Anglo-Saxon kings, it also contains treatises and homilies written by Wulfstan himself. The newer section from around the time of the Norman Conquest consists of texts written in Old English while the older, dating from about 50 years earlier, is written in Old English and Latin. This is a precious specimen presenting the laws of Anglo-Saxon England as well providing insight into the ecclesiastical perspective on societal structures and the rights and responsibilities of various classes of people in a medieval society.
Wulfstan Manuscript
Wulfstan was a Benedictine monk who became Bishop of London in 996 before becoming Bishop of Worcester and Archbishop of York until his death in 1023. He was well known as a writer of homilies, especially concerning the Antichrist, and was also instrumental in drafting the legal codes for the kings Æthelred the Unready (r. 978–1016) and Cnut the Great (r. 1028–35). As such, Wulfstan is considered to be one of the most important writers from late Anglo-Saxon England whose works influenced other writers of late Old English literature. His law codes were still in effect in 1100 when Henry I, fourth son of William the Conqueror, was crowned King of England.
A Precious Anglo-Saxon Compendium
The first text comprising ff. 1–57 was written around the time of the Norman Conquest with a missing part (ff. 58–69) completed during the 16th century by the English clergyman and antiquarian John Joscelyn. It consists of Old English texts containing the laws of King Cnut, King Edgar (r. 959–975), and King Alfred (r. 871–899). The second text comprising ff. 70–174 is written in Old English and Latin and predates the first text by about 50 years. It presents the series of treatises concerning the duties of each member of society by Wulfstan known as the Institutes of Polity in four sections along with five of his homilies, various ecclesiastical canons, and other legal documents. The codex also includes an early modern table of contents at the beginning and an early modern index at the end, aiding the reader in sorting through the various Anglo-Saxon texts.
Codicology
Alternative Titles

Wulfstan-Manuskript

Size / Format

360 pages / 17.5 × 12.0 cm

Origin

Date

11th–16th century

Content

Anglo-Saxon law codes; writings related to Wulfstan, bishop of Worcester and archbishop of York; homilies, sermons and hymns

Previous Owners

John Joscelyn
William Lambarde
Sir Thomas Crompton
Francis Tate
Sir Robert Bruce Cotton
Sir Thomas Cotton
Sir John Cotton
---
Available facsimile editions:
Rosenkilde and Bagger
– Copenhagen, 1971
Facsimile Editions
#1

A Wulfstan Manuscript containing Institutes, Laws and Homilies

Commentary:

1 volume by Henry Royston Loyn
Language: English

1 volume: Exact reproduction of the original document (extent, color and size)

Reproduction of the entire original document as detailed as possible (scope, format, colors). The binding may not correspond to the original or current document binding.
You might also be interested in: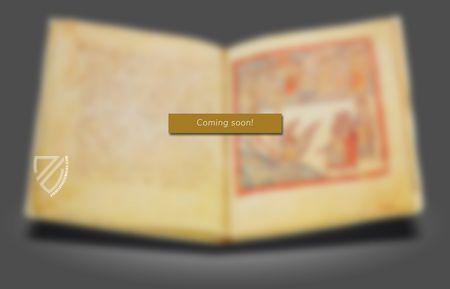 Peterborough Chronicle
Peterborough Abbey, Peterborough (United Kingdom) – 1120–1155
The first 80 years of the Normans in England: a chronicle marking the transition between Old English and Middle English with the oldest evidence for the pronoun "she"
Experience More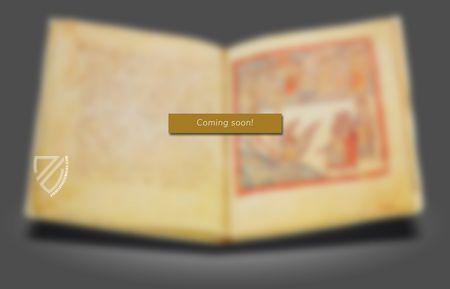 Rochester Tome
Rochester (United Kingdom) – Before 1123
The consistency of law over the millennia: a Latin-Old English collection of legally relevant texts with the oldest surviving document in Anglo-Saxon legal history from around the year 600
Experience More
Blog articles worth reading