Boccaccio's Anthology of texts by Dante and Petrarch
Description
Boccaccio's Anthology of texts by Dante and Petrarch
We're currently adding this record to our database.
Please contact us if you need further information about this manuscript. Thanks!
Codicology
Alternative Titles

Il Codice Chigiano L.V.176 Autografo di Giovanni Boccaccio




Boccaccios Dante- und Petrarca-Anthologie




Dante del Boccaccio




Chigi Anthology




Il Dante e Petrarca di Giovanni Boccaccio

Size / Format

174 pages / 26.7 × 18.4 cm

Origin

Date

1363–1366

Epochs

Style

Genre

Language

Script

Gothic Textura

Illustrations

Decorated initial with foliate border, bas-de-page, numerous fleuronnée initials

Content

Collection of texts compiled by Giovanni Boccaccio:
Trattatello in Laude and Vita Nova by Dante;
Canzoni and Rerum Vulgarium Fragmenta by Petrarch;
Donna mi priega by Cavalcanti;
Vita di Dante and Ytalie iam certus by Boccaccio

Artist / School

Giovanni Boccaccio
Dante Alighieri
Francesco Petrarca
Guido Cavalcanti

Previous Owners

Iacopo Corbinelli
Federigo Ubaldini
Fabio Chigi
---
Available facsimile editions: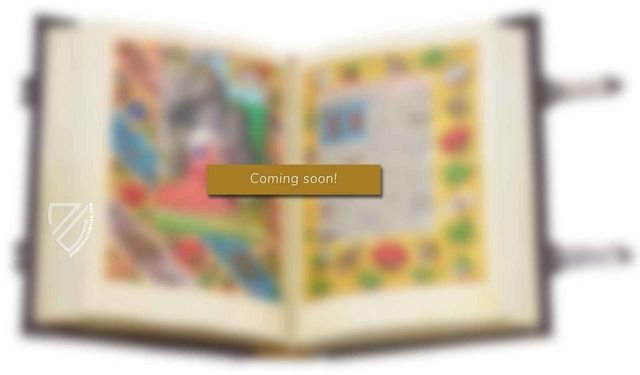 Archivi Edizioni
– Rome, 1974
Limited Edition:
625 copies
Facsimile Editions
#1

Il Codice Chigiano L.V.176 Autografo di Giovanni Boccaccio

Limited Edition:

625 copies

Commentary:

1 volume by Domenico de Robertis
Language: Italian

Both commentary and facsimile are contained in one volume.

1 volume: This facsimile is not complete.

Reproduction of the entire original document as detailed as possible (scope, format, colors). The pages are presented on a larger white background. The binding may not correspond to the original or current document binding.