Cartas de Relacion de la conquista de la Nueva Espana
Description
Cartas de Relacion de la conquista de la Nueva Espana
The Cartas de Relacion de la conquista de la Nueva Espana is a collected volume featuring the so-called relaciónes of some of Conquistadores and other important figures of early Spanish colonialism, as well as some important official documents. As such, it is a source of incomparable value for understanding this tumultuous period of history.
Cartas de Relacion de la conquista de la Nueva Espana
This handsome volume of the Cartas de Relacion de la conquista de la Nueva Espana provides a facsimile reproduction of Codex Vindobonensis S. N. 1600, which contains the five so-called relaciónes of Hernán Cortés, two relaciónes by Pedro Alvarado, the relación of Diego de Godoy, the relación of the journey of Francisco Pizarro and Diego Almagro, the message carried by Antonio Giral to Alvaro de Saavedra Ceron, and the patent authorizing the original twelve Franciscan friars to come to Mexico. These firsthand accounts makes this collected volume an incomparable resource on the period of conquest that created the Spanish Empire in the New World. The photographic reproduction is preceded by an introduction and bibliography (in English) by Charles Gibson, and by a description of the manuscript by Dr. Franz Unterkircher.
Codicology
Alternative Titles

Letters of Relation

Size / Format

706 pages / 37.0 × 27.0 cm

Origin

Date

1519–1527

Epochs

Style

Language

Script

Cursive

Content

So-called relaciónes and other documents on the conquest of the New World

Artist / School

Hernán Cortés (1485-1547) (author)
Pedro Alvarado (ca. 1485-1541) (author)
Diego de Godoy (author)
Francisco Pizarro (1476-1541) (author)
Diego de Almagro (ca. 1475-1538) (author)

Previous Owners

Emperor Maximilian I of Mexico (1832-67)
Dr. Samuel Siegfried Karl Ritter von Basch (1837-1905)
Manual Orozco y Berra (1816-81)
Alfredo Chavero (1841-1906)
Don Gilberto Crespo y Martinez (1853-1917)
Joseph Mayer
---
Available facsimile editions: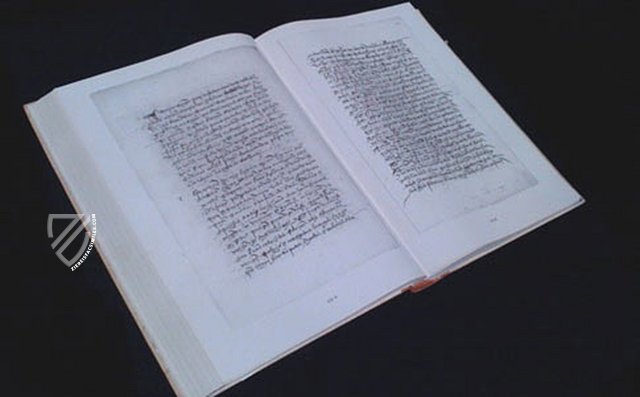 Akademische Druck- u. Verlagsanstalt (ADEVA)
– Graz, 1960
Facsimile Editions
#1

Cartas de Relacion de la conquista de la Nueva Espana

Commentary:

1 volume by Josef Stummvoll, Charles Gibson, and Franz Unterkircher
Languages: English, German

Introduction by J. Stummvoll, Vienna. Commentary by C. Gibson, Iowa, codicological description by F. Unterkircher, Vienna.

1 volume: Exact reproduction of the original document (extent, color and size)

Reproduction of the entire original document as detailed as possible (scope, format, colors). The binding may not correspond to the original or current document binding.
You might also be interested in: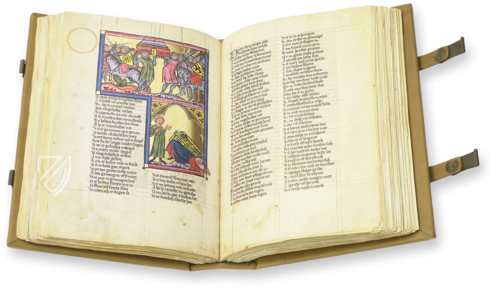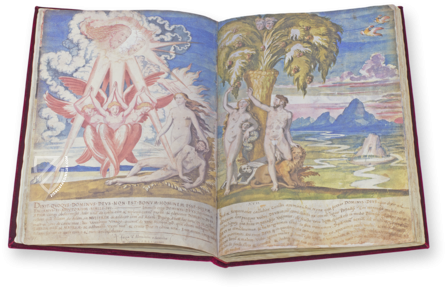 De Aetatibus Mundi Imagines
Évora/Lisbon (Portugal) – 1540–1573
First Michelangelo's pupil, then one of the greatest artists of the Iberian Renaissance: Francisco de Holanda's uniquely illuminated world chronicle
Experience More
Blog articles worth reading