Columella - De Re Rustica
Description
Columella - De Re Rustica
The Roman Empire may have been carved out by its legions, but it was Rome's farmers, engineers, and bureaucrats that made it run. Rome itself and other cities were connected to the diligent farmers who grew their food by a massive infrastructure network of paved roads and trade fleets travelling through waters freed from pirates by Roman triremes. The techniques utilized by Roman farmers to feed the Empire are detailed in this precious manuscript. It was rediscovered by Poggio Bracciolini and his assistant Bartolomeo di Montepulciano during the Council of Constance and was soon copied numerous times.
Columella - De Re Rustica
The Council of Constance (1414–18) was a famous ecumenical council resolving the Western Schism that left European allegiances divided between pope and anti-pope since 1378. Aside from resolving the great religious-political crisis, an important discovery was made in the course of those four years: the complete text of the twelve-book De Re Rustica by Lucius Junius Moderatus Columella (4 – ca. 70), the most important source on Roman agriculture.
A Roman Farming Manual
On Rural Affairs was found by Poggio Bracciolini (1380–1459) and his assistant Bartolomeo di Montepulciano as they explored the libraries of Switzerland and France. The books are divided among the following themes: soils, viticulture, fruits, olive trees, big animals, small animals, fish and fowl, wild animals and bee-keeping, gardens, personnel management, calendars, and household management. The work was reproduced in numerous manuscripts, including the sublime specimen at hand, which originated in the first half of the 15th century, probably in Florence judging by the frontispiece. A coat of arms indicates that this codex was once owned by Pope Sixtus IV (1414–84), a great bibliophile. The beautiful white parchment pages were adorned with large, historiated initials, refined miniatures, and finely woven frames reminiscent of Insular Illumination. The illustrations directly and artfully reflect the content of the text, indicating that the illuminator worked closely with the scribe. A truly magnificent union of Ancient Roman agriculture and Renaissance Florentine illumination!
Codicology
Alternative Titles

De Re Rustica




De re rustica di Lucio Giunio Moderato Columella

Origin

Date

First half of the 15th century

Epochs

Style

Language

Script

Humanistic

Content

"De Re Rustica" and "De Arboribus"

Patron

Pope Sixtus IV
---
Available facsimile editions: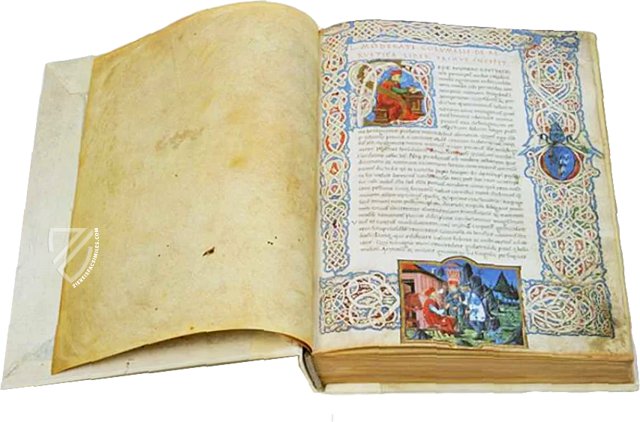 Istituto Poligrafico e Zecca dello Stato
– Rome, 2005
Limited Edition:
530 copies
Facsimile Editions
#1

Columella - De Re Rustica

Limited Edition:

530 copies

Commentary:

1 volume by Patrizia Formica
Language: Italian

1 volume: Exact reproduction of the original document (extent, color and size)

Reproduction of the entire original document as detailed as possible (scope, format, colors). The binding may not correspond to the original or current document binding. The 14 illuminations were printed on a special unalterable paper.
You might also be interested in: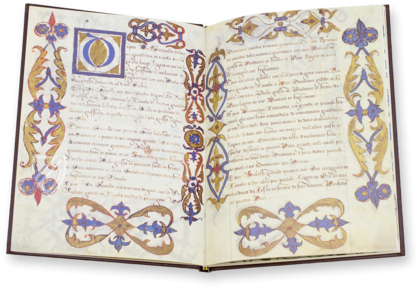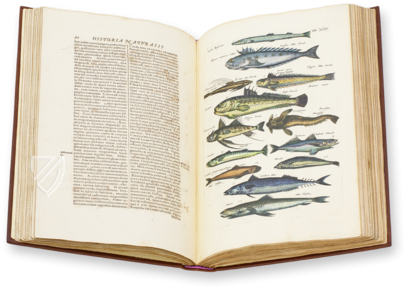 Historia Naturalis: De Piscibus et Cetis
Frankfurt (Germany) or Amsterdam (Netherlands) – 1649
The major work of early modern zoology with fascinating copperplate engravings by the gifted Matthäus Merian: John Johnston's influential encyclopedia on fish and other sea creatures
Experience More
Blog articles worth reading