Historia de Yervas, y Plantas, con los Nombres Griegos, Latinos y Españoles
Description
Historia de Yervas, y Plantas, con los Nombres Griegos, Latinos y Españoles
This Spanish translation of the famous De Historia stirpium, a cornerstone of botany, is presented with 520 of the finest botanical woodcuts ever created, but the religious conflict of the 16th century complicated its publication.
Historia de Yervas, y Plantas, con los Nombres Griegos, Latinos y Españoles
The volume consists of 520 illustrations of mainly Old World plants, with a few from the Americas. They are the most beautiful and exact botanical woodcuts of 16th century Europe and are based on those created by Albrecht Meyer for the famous work by Leonhart Fuchs (1501–66), De historia stirpium (1542). The translator Juan de Jarava offers a brief caption in Spanish for each illustration. Due to Fuchs being a Protestant, the Spanish Inquisition forbid his name from appearing in Jarava's translation. This can be confirmed by consulting the specimen housed in the Biblioteca Histórico-Médica de la Universitat de València.
Codicology
Alternative Titles

Geschichte der Pflanzen mit griechischen und lateinischen Namen

Size / Format

550 pages / 17.0 × 11.0 cm

Origin

Date

February 28, 1557

Epochs

Style

Illustrations

520 woodcuts of plants

Content

Encyclopedia of mainly European plants, but also some American plants

Artist / School

Leonhart Fuchs (author)
Juan de Jarava (translator)
Jean de Laet (printer)
---
Available facsimile editions: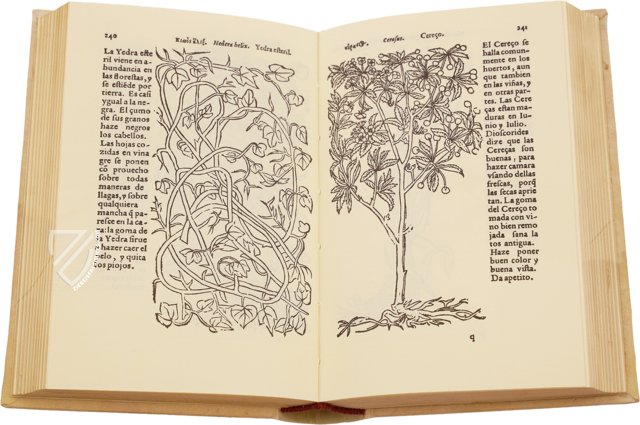 Vicent Garcia Editores
– Valencia, 1995
Limited Edition:
3160 copies
Detail Picture
Historia de Yervas, y Plantas, con los Nombres Griegos, Latinos y Españoles
Acanthus
Acanthus is useful as an efficacious plant for treating illnesses including asthma, diabetes, leprosy, hepatitis, snake bites, and rheumatoid arthritis. Aside from its medicinal uses, acanthus leaves feature prominently in Christian art, whereby this perennial plant is a symbol of enduring life. Its thorny leaves also represent pain, sin, and punishment. The generic name "acanthus" is derived from the Greek term ἄκανθος and it is a common decorative motif in Corinthian capitals from ancient Greece.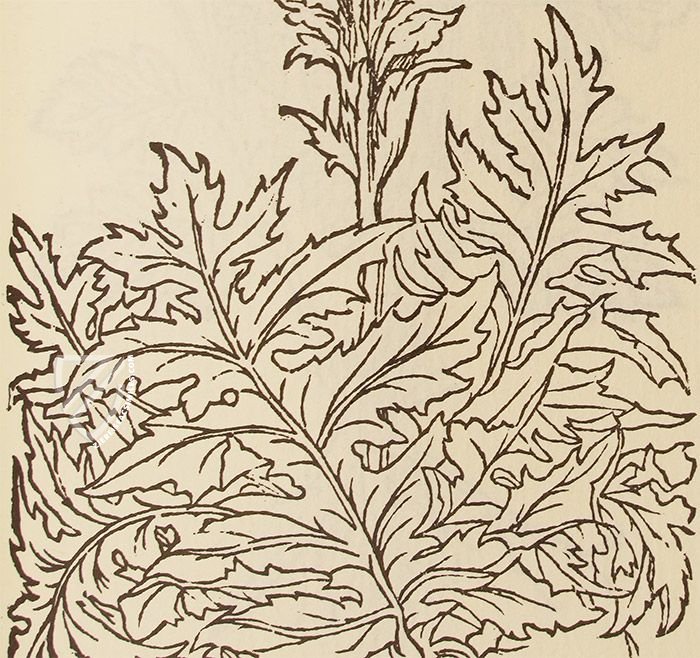 Single Page
Historia de Yervas, y Plantas, con los Nombres Griegos, Latinos y Españoles
Asparagus
This perennial flowering plant is both cultivated as a spring vegetable as well as growing wild. Its young shoots are a popular foodstuff around the world, but perhaps nowhere more so than in Germany where 57,000 tons of white asparagus is grown every year. The white color is cultivated by covering the shoots to protect them from sunlight and thus photosynthesis, which turns them green.
Although the shoots are edible, the small red berries produced by its bell-shaped, greenish white to yellowish flowers are toxic to humans. This engraving depicts a mature asparagus plant as it would appear in late summer with its feathery foliage hanging in the heat and also includes the root system of the asparagus plant, often referred to as a "crown".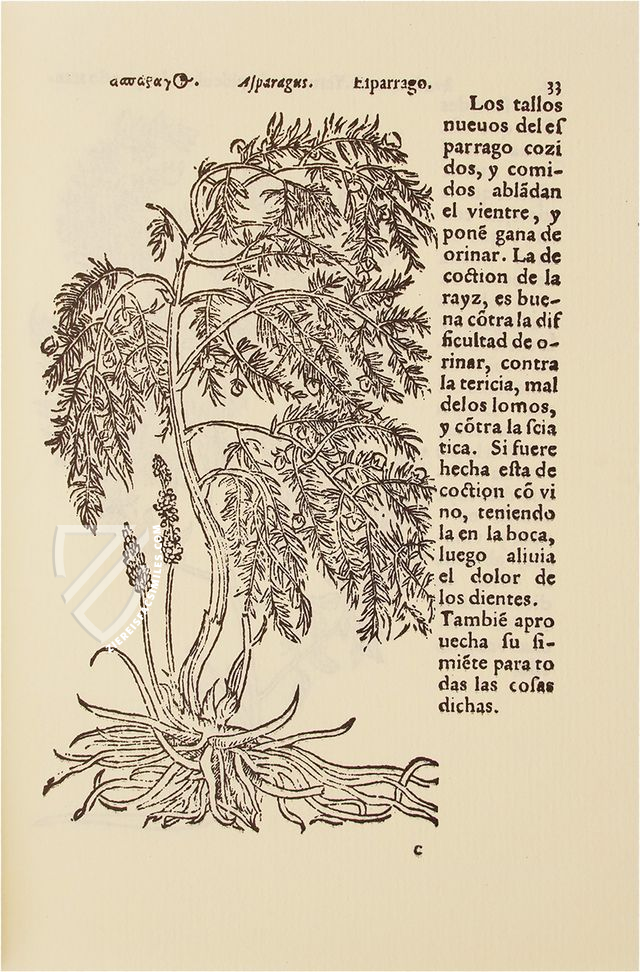 Facsimile Editions
#1

Historia de Yervas, y Plantas, con los Nombres Griegos, Latinos y Españoles

Limited Edition:

3160 copies

Binding:

Parchment on wooden board. The facsimile edition comes in a cloth-lined presentation case with gold engraved leather spine.

Commentary:

1 volume by Josè M. López Piñero
Language: Spanish

1 volume: Exact reproduction of the original document (extent, color and size)

Reproduction of the entire original document as detailed as possible (scope, format, colors). The binding may not correspond to the original or current document binding.
You might also be interested in: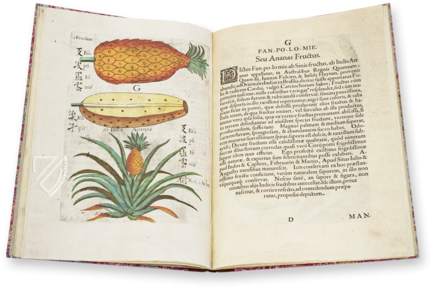 Flora Sinensis
Vienna (Austria) – 1656
A special herbarium with 23 hand-colored woodcuts: the first systematic encyclopedia concerning the botany of distant China
Experience More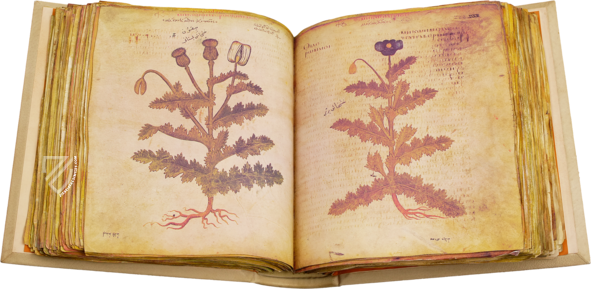 Vienna Dioscorides
Istanbul (Turkey) – Ca. 512
A milestone of medicine written 1500 years ago in Byzantium: the largest and most influential work on herbal medicine in history
Experience More
Blog articles worth reading