Hyakumanto Darani
Description
On the orders of the Japanese Empress: Hyakumantō Darani or "One Million Pagodas and Dharani Prayers" was a grand project completed in 770 after six years of labor by hundreds of people. After the suppression of an unsuccessful rebellion, the Empress Shōtoku commissioned the creation of one million miniature wooden pagodas, each filled with Buddhist prayers and spells that were printed on paper using woodcuts. Incredibly, more than 45,000 of these 1,200-year-old pagodas survive today.
Hyakumanto Darani
The Hyakumantō Darani or "One Million Pagodas and Dharani Prayers" are a series of Buddhist prayers or spells that were printed on paper and then rolled up and housed in miniature wooden pagodas to be distributed to temples across all of Japan in the year 770. These prayers for peace were commissioned in 764 by the Empress of Japan to celebrate the successful suppression of the short-lived Fujiwara no Nakamaro Rebellion, also known as the Emi Rebellion.
On the Orders of the Empress
After previously reigning as Empress Kōken (718-770), she was called Empress Shōtoku in her second reign and decreed that one million miniature wooden pagodas containing printed scrolls be created and sent across Japan in celebration. A second motivation would simply have been a display of power by asserting control over resources in order to carry out such an ambitious project that made use of the new technology of printing. As such, the Hyakumantō Darani can be seen as serving both political and devotional aims.
Woodcuts and Wooden Pagodas
Likely produced in Nara, these small three-story pagodas were made of a combination of cypress and katsura wood and contained four prayers for peace (Kompon, Jishinin, Sorin, and Rokudo), each printed on a separate piece of handmade paper. Created using woodblock printing, they are the oldest surviving examples of printing in Japan as well as some of the oldest specimens of printing worldwide. The enormous undertaking likely occurred in Nara, a center of printing in classical Japan, and was completed in the year 770 after 6 years of work and must have employed hundreds of people because marks on the 45,000+ surviving pagodas show evidence of more than 100 different lathes.
Codicology
Alternative Titles

One Million Pagodas and Darani Prayers




Hyakumanto and Darani-kyo




Eine Million Pagoden und Dharani-Gebete

Origin

Date

Ca. 770

Epochs

Style

Genre

Language

Content

Prayers for peace, entitled Kompon, Jishinin, Sorin and Rokudo

Patron

Empress Shotoku of Japan
---
Available facsimile editions:
Facsimile Editions
#1

Hyakumanto Darani

Limited Edition:

125 copies

Binding:

The four rolls are stored inside a three-story pagoda with a height of 21.4 cm. The base of the pagoda was made of Hinoki wood (cypress tree) while the top section was made of Katsura wood (Katsura tree).

Commentary:

1 volume by Torataro Yoneyama
Language: Japanese

1 volume: Exact reproduction of the original document (extent, color and size)

Reproduction of the entire original document as detailed as possible (scope, format, colors). The binding may not correspond to the original or current document binding.

Facsimile Copy Available!

Price Category: €€
(1,000€ - 3,000€)
You might also be interested in: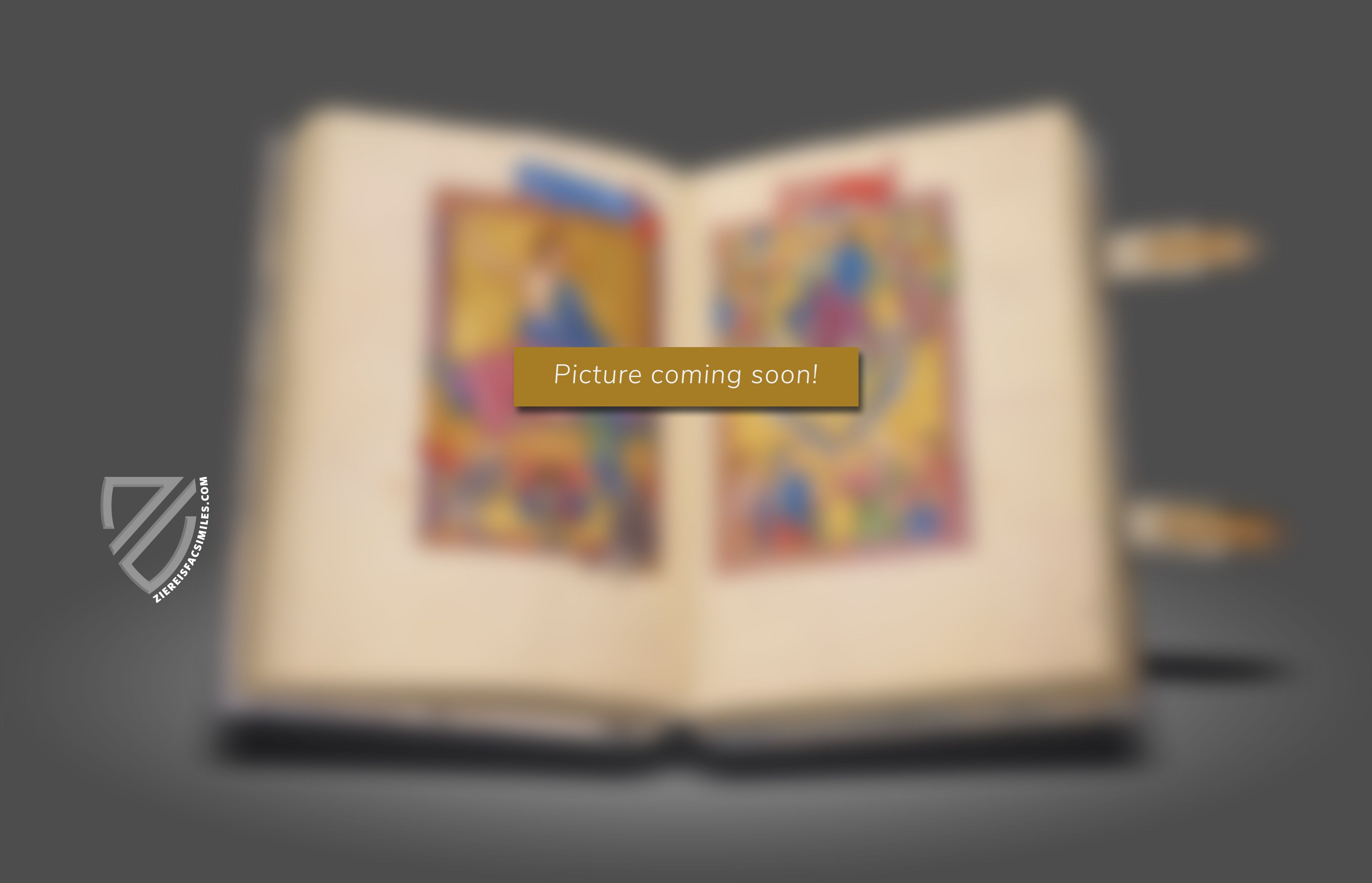 Murasaki Shikibu Nikki Ekotoba
Japan – Mid-13th century
Up close and personal with the Japanese imperial court of the Heian period during the 11th century: intimate insights from the diary of the famous poetess and lady-in-waiting Murasaki Shikibu
Experience More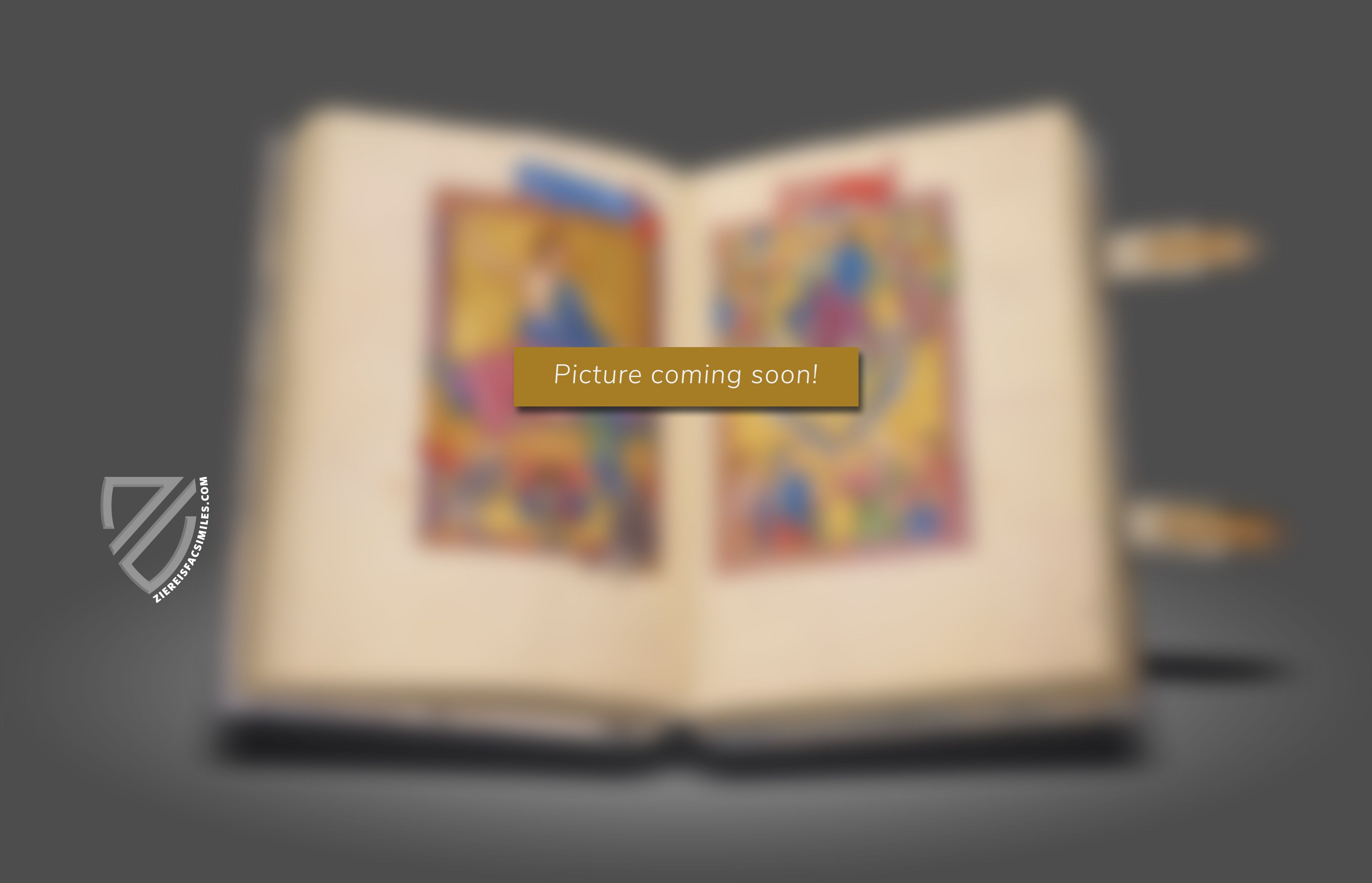 Shigisan-engi
Japan – 1157–1180
Popular folk tales for common people: miraculous stories of the monk Myōren, who lived at the Chōgosonshi-ji temple on Mount Shigi
Experience More
Blog articles worth reading