Leonhard Baldner: Book on Fishes, Birds, and Mammals
Description
Leonhard Baldner: Book on Fishes, Birds, and Mammals
The 17th century was an important epoch for the advance of science, and while this progress is most commonly associated with the fields of astronomy, mathematics, and physics, important advances in zoology were also being made. While medieval bestiaries blended actual observations of an animal's features and behaviors with the moral/philosophical characteristics attributed to them, the work of people like Leonhard Baldner laid the foundation for modern zoology by taking a more systematic and empirical approach. This German-language manuscript from Strasbourg is a fine testament to the genesis of this new scientific epoch.
Leonhard Baldner: Book on Fishes, Birds, and Mammals
Leonhard Baldner (1612–94) was a fisherman, forest manager, and naturalist from Strasbourg known for his illustrated Book on Fishes, Birds, and Mammals. Six manuscripts of the work still exist, two dated to 1653 and the other four 1666, an example of which is presented here. The work is based entirely upon his own observations without using any other source material. It is written in German and divided into three parts: the first deals with birds, the second with fish and crustaceans, and the third with quadrupeds and other animals. To illustrate these observations, he hired an artist named Johann Georg Walther, another Strasbourg native about whom little is known. The manuscript is remarkable for both its artistry and the quasi-modern zoological approach of the author. Baldner was one of the first to use glass aquariums in order to study fish and is believed to be the first to write on the migration and life cycle of the salmon. His magnum opus stands as a testimony to a lifetime of carefully observing nature.
Codicology
Alternative Titles

Buch der Fische, Vögel und Säugetiere von Leonhard Baldner




Leonhard Baldner: Vogel-, Fisch- und Thierbuch 1666




Book on Birds, Fish, and Mammals

Size / Format

558 pages / 31.5 × 19.0 cm

Origin

Date

1666

Epochs

Style

Language

Illustrations

Numerous illustrations of fishes, birds, and mammals

Content

Pseudo-Apuleius' Herbarius
---
Available facsimile editions:
Facsimile Editions
#1

Leonhard Baldner: Vogel-, Fisch- und Thierbuch 1666

Commentary:

1 volume by Robert Lauterborn

1 volume: Exact reproduction of the original document (extent, color and size)

Reproduction of the entire original document as detailed as possible (scope, format, colors). The binding may not correspond to the original or current document binding.
You might also be interested in: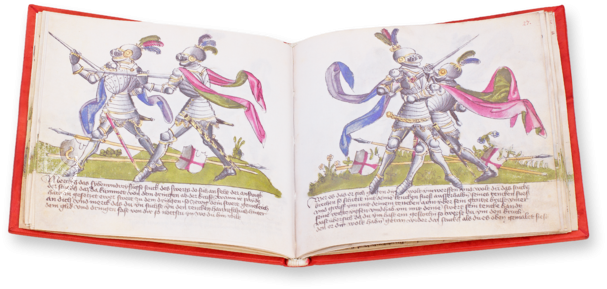 Gladiatoria
Germany – Ca. 1430
Probably the most important source on fencing in the Middle Ages: the fencing techniques of Johannes Liechtenauer, the father of the German school of fencing, with wonderful illustrations and precise descriptions on almost every page
Experience More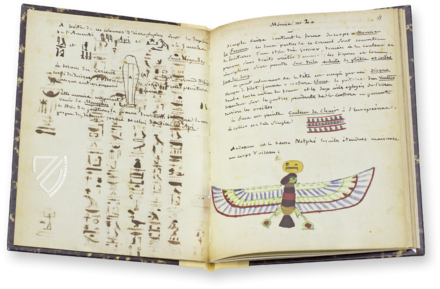 Blog articles worth reading