Liber floridus
Description
We're currently adding this record to our database.
Please contact us if you need further information about this manuscript. Thanks!
Codicology
Alternative Titles

Book of Flowers

Size / Format

208 pages / 43.5 x 29.5 cm

Origin

Date

ca. 1130

Epochs

Style

Genre

Language

Script

Protogothic

Illustrations

52 pages of narrative cycles and illustrations; color initials all over

Content

Encyclopedic collection of texts from various sources with extensive series of images on celestial and world maps and on cosmology

Patron

Lambert of Saint-Omer
---
Available facsimile editions: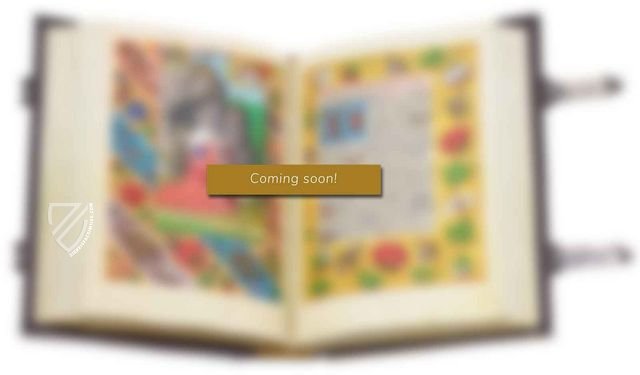 Wissenschaftliche Buchgesellschaft
– Darmstadt, 2014
Limited Edition:
799 copies
Facsimile Editions
#1

Der "Liber floridus" in Wolfenbüttel : eine Prachthandschrift über Himmel und Erde

Limited Edition:

799 copies

Commentary:

Commentary (embedded) by Christian Heitzmann and Patrizia Carmassi
Language: German

1 volume: This facsimile is not complete.

Reproduction of the entire original document as detailed as possible (scope, format, colors). The binding may not correspond to the original or current document binding. The pages are reproduced on a larger black background. The facsimile contains both the reproduction of the pages of the original manuscript and the commentary.