Medical and Herbal Miscellany
Description
Medical and Herbal Miscellany
We're currently adding this record to our database.
Please contact us if you need further information about this manuscript. Thanks!
Codicology
Alternative Titles

Von Pflanzen und Tieren




Von Pflanzen und Tieren – Medizinischer Sammelband mit Herbarium

Size / Format

190 pages / 29.5 × 19.6 cm

Origin

Date

Ca. 1190–1200

Epochs

Style

Genre

Language

Script

Protogothic

Illustrations

Over 200 miniatures, including 3 full-page and 1 half-page, 3 large zoomorphic initials and countless smaller initials in blue, green and red, some with penwork decoration

Content

Collection of various texts on the medicinal properties of plants and animals, including herbals by Pseudo-Apuleius and Pseudo-Dioscorides, a bestiary by Sextus Pacitus, and letters by Pseudo-Hippocrates.

Previous Owners

Notre-Dame d'Ourscamp
Paul Petau (?)
Hans Sloane
British Museum
---
Available facsimile editions:
Facsimile Editions
#1

Von Pflanzen und Tieren

Limited Edition:

900 copies

Commentary:

1 volume by Taylor McCall
Language: German

1 volume: Exact reproduction of the original document (extent, color and size)

Reproduction of the entire original document as detailed as possible (scope, format, colors). The binding may not correspond to the original or current document binding.
You might also be interested in: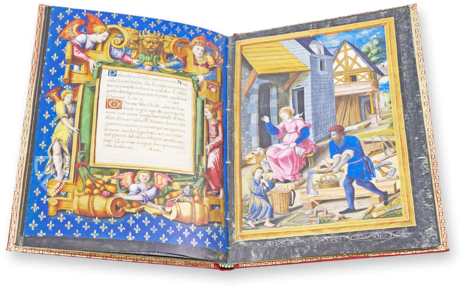 Life of the Virgin Mary
France – 1548
Created for King François I of France and worthy of a monarch: the veneration of the Blessed Virgin in an exuberantly illuminated Renaissance manuscript with full-page scenes from the life of Mary
Experience More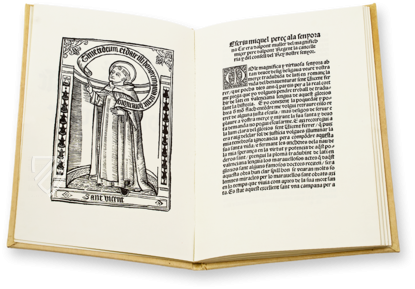 Life of Saint Vincent Ferrer
Valencia (Spain) – March 23rd, 1510
He helped to overcome the Great Schism: the first biography of the influential preacher Saint Vincent Ferrer in one of the first printed books from Spain
Experience More
Blog articles worth reading