Missale Iuxta Morem et Consuetudinem Sedis Valentiae
Description
Missale Iuxta Morem et Consuetudinem Sedis Valentiae
A glimpse of the international intellectual exchange of Renaissance Europe: this wonderful missal is an early Venetian print commissioned by a Mantuan, executed by a German, and dedicated to the Valencian clergy.
Missale Iuxta Morem et Consuetudinem Sedis Valentiae
This splendid incunabulum, an early book printed before 1501, has complicated origins: it is a commission of the Basilica San Andrés de Mantua from the Venetian workshop of a German printer, Johannes Hamman, which is in turn dedicated to the clergy of Valencia. The work was published in 1492 and was later appended with a wonderfully detailed and colored engraving of Calvary with Christ flanked by the Virgin Mary and Saint John. The Latin text consists of thirteen masses written by Saint Gregory (ca. 540–604) and includes a blessing for the territory of Valencia. The first Valencian missal was printed in Venice because of a distrust of the Valencians, who were dismissed as dubious converts, even though Andrés de Mantua was a patron and admirer of the Valencian clergy.
---
Available facsimile editions: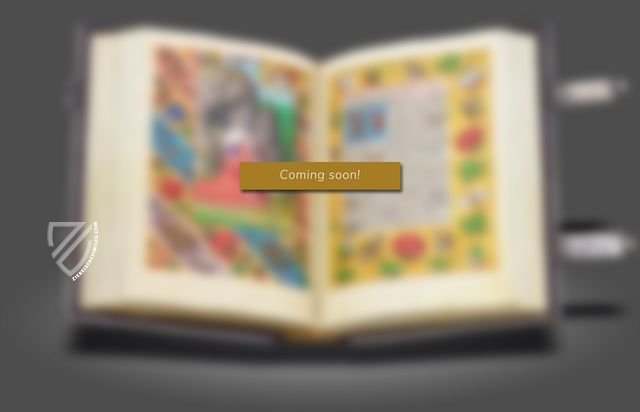 Vicent Garcia Editores
– Valencia, 1993
Limited Edition:
3160 copies
Facsimile Editions
#1

Missale Iuxta Morem et Consuetudinem Sedis Valentiae

Limited Edition:

3160 copies

1 volume: Exact reproduction of the original document (extent, color and size)

Reproduction of the entire original document as detailed as possible (scope, format, colors). The binding may not correspond to the original or current document binding.
You might also be interested in: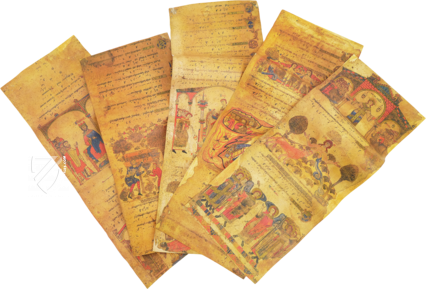 Barberini Exultet Roll
Montecassino Abbey (Italy) – Ca. 1058
Commissioned by Abbot Desiderius (1058–1087) of Montecassino: Romanesque art treasure for the doxology of the Easter Mass and one of the last scrolls ever made
Experience More