The Treasure Bible of the Middle Ages
Description
The Treasure Bible of the Middle Ages
We're currently adding this record to our database.
Please contact us if you need further information about this manuscript. Thanks!
Codicology
Alternative Titles

Schatzbibel des Mittelalters

Size / Format

96 pages / 18.6 × 14.9 cm

Origin

Date

Ca. 1250

Style

Genre

Language

Illustrations

48 full-page miniatures on a bright gold background

Content

Scenes from the Book of Genesis
---
Available facsimile editions:
Facsimile Editions
#1

Schatzbibel des Mittelalters

Publisher:

Imago

– Rimini, 2019

Limited Edition:

499 copies

Binding:

Black velvet with metal applications and a red center garnet

Commentary:

1 volume
Language: German

1 volume: Exact reproduction of the original document (extent, color and size)

Reproduction of the entire original document as detailed as possible (scope, format, colors). The binding may not correspond to the original or current document binding.
You might also be interested in: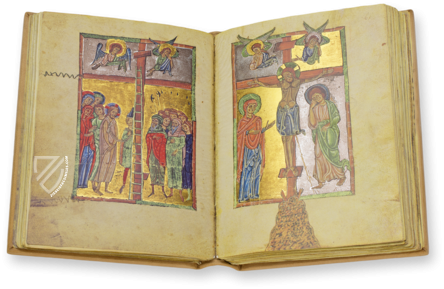 New Testament
Italy – First half of the 13th century
A Gothic picture Bible from the Vatican Library: almost 100 miniatures in gold and silver from the life and works of Christ
Experience More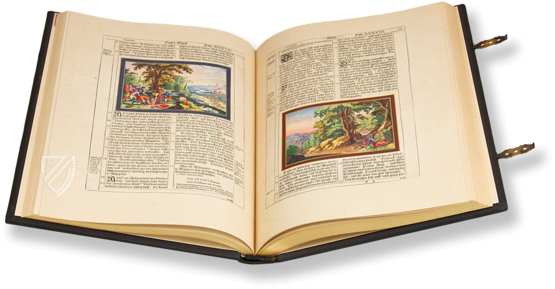 Blog articles worth reading