W.A. Mozart: Requiem, KV 626
Description
W.A. Mozart: Requiem, KV 626
The Requiem by Wolfgang Amadeus Mozart (1756–91) is one of the most famous musical compositions of all time. It is not only a masterpiece of classical music, but a work whose origins are shrouded in myth. The musical genius received a mysterious, anonymous commission for a funeral mass in late 1791, which he composed as he himself was dying. These circumstances became fodder for numerous myths and gossip, even finding expression in the 1979 play Amadeus, which was adapted for film in 1984. The story of Mozart's Requiem is a fascinating glimpse into European cultural history at the end of the 18th century.
W.A. Mozart: Requiem, KV 626
A musical work so famous, so controversial, that even those who are not connoisseurs of classical music are familiar with it: Mozart's Requiem was famously composed as the musical genius was dying in 1791. He was working at the behest of an anonymous patron, Count Franz von Walsegg (1763–1827), an amateur musician who had a habit of commissioning works from composers and then passing them off as his own. Although the first two movements were complete upon his death on December 5th, the last two were incomplete and had to be finished by Joseph Leopold Eybler (1765–1846) and Franz Xaver Süßmayr (1766–1803) under the direction of his widow Constanze (1762–1842). She then sent it to von Walsegg with a counterfeit signature so as to collect the commission, which she badly needed at the time. Maintaining this illusion, she claimed Mozart had composed the piece for his own funeral and had been poisoned, contributing to the various myths that immediately sprung up regarding the circumstances of both his death and the composition of the Requiem. The mythologizing of Mozart during the 19th century, a common occurrence in the era of Romanticism when details were lacking.
The Life of a Musical Genius
Wolfgang Amadeus Mozart (1756–91) is perhaps the most famous composer of all time, his life has been the subject of novels and films. He began composing at the age of 5 with his first symphony coming at the age of 8, making him a sensation overnight as a child prodigy, and went on to create over 600 pieces of music. Although achieving tremendous success, Mozart struggled financially, like many musicians, and was impoverished upon his death. Although he was not buried in a common grave as is falsely believed, he was buried in a commoner's grave, which was subject to excavation after ten years unlike an aristocratic one, thus leaving no lasting tomb for the great composer. Memorial services and concerts in his honor were well-attended in Vienna and Prague, and his reputation only increased following his death.
Codicology
Type

Size / Format

200 pages / 32.5 × 24.3 cm

Origin

Date

1791

Epochs

Style

Genre

Patron

Franz von Walsegg

Artist / School

Wolfgang Amadeus Mozart (author)
---
Available facsimile editions:
Akademische Druck- u. Verlagsanstalt (ADEVA)
– Graz, 1990
Limited Edition:
2000 copies
---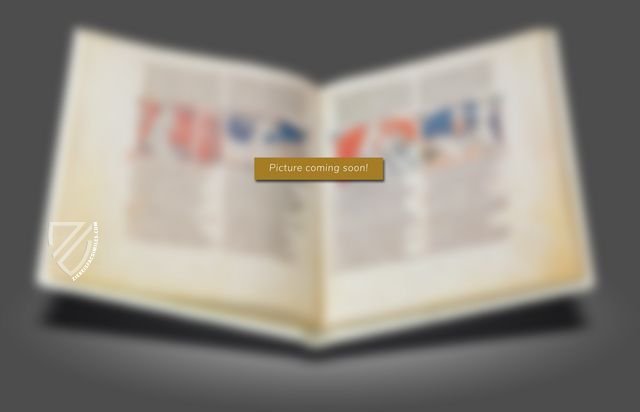 Bärenreiter-Verlag
– Kassel, 2015
Facsimile Editions
#1

W.A. Mozart: Requiem, KV 626

Limited Edition:

2000 copies

Binding:

Both facsimile parts are sewn in soft covers reproducing their original bindings.

Commentary:

1 volume (40 pages) by Günter Brosche
Languages: English, German

1 volume: Exact reproduction of the original document (extent, color and size)

Commentary volume: in german and english, 40 pp. with 9 illustrations.
---
#2

Requiem K. 626

Commentary:

1 volume by Günter Brosche
Languages: English, German


1 volume: Exact reproduction of the original document (extent, color and size)

Reproduction of the entire original document as detailed as possible (scope, format, colors). The binding may not correspond to the original or current document binding.
You might also be interested in:
Blog articles worth reading