Wolfgang Amadeus Mozart – Ave Verum Corpus
Description
Wolfgang Amadeus Mozart – Ave Verum Corpus
Mozart's setting to music of the Ave verum, a late medieval hymn to the crucified body of Jesus, was a "heavenly prayer" for Hector Berlioz. Despite its pointed brevity of only 46 measures, this is one of Mozart's best-known works – it has rightly been called a "crystallization of classical simplicity and grandeur." Mozart noted in his own hand "June 17, 1791" as the date of completion on this uncorrected autograph, barely six months before his death. The motet for 4 voices, strings, and organ was probably a gift for the friend and fellow musician Anton Stoll for Corpus Christi. It was Ludwig Ritter von Köchel who brought the autograph to the former "Imperial Royal Court Library" in Vienna. Today it is one of the special treasures in the music collection of the Austrian National Library.
Ave Verum Corpus
The motet Ave Verum Corpus, for four voices, orchestra, and organ, KV 618, was written by W.A. Mozart in Baden bei Wien on June 17th, 1791, barely half a year before his death, presumably for his dear friend Anton Stoll, who was the choirmaster there. With its gripping intimacy, it is a hymn that has maintained its fixed place in the liturgy of the Catholic Church to this day. Consisting of 46 bars, it only lasts a few minutes, but the piece can be considered the "crystallization of classical simplicity and greatness".
The four-page autograph of the score came to the former "Imperial Royal Court Library" in Vienna via Ludwig Ritter von Köchel in 1877. Today, this Mozart autograph is kept as a special treasure in the music collection of the Austrian National Library. With its uncorrected notation, full signature, and date at the beginning, this autograph is also a visual gem whose faithful facsimile will appeal to every musician and lover of manuscripts.
Reinventing a Medieval Chant
This short chant is a meditation on the real presence of Christ in the Eucharist and redemption through suffering. Originating in Italy during the 13th century, it was sung at the elevation of the Eucharist during the consecration at Mass and during the Benediction of the Blessed Sacrament. A 14th century manuscript from the famous Reichenau Abbey attributed it to a Pope Innocent – but doesn't specify which one. In 1791, Mozart transformed the Ave Verum Corpus into a Motet in D major scored for an SATB choir, string instruments, and organ. Many aspects of his famous Requiem are foreshadowed in the work, which begs the question of whether or not Mozart already had a premonition of his death. Despite the drama of the composition, it is designed for the church choir in a small town and this simplicity helps to account for its enduring popularity. The composition was later adapted by Franz Liszt for piano and organ as well as being incorporated by Tchaikovsky in his tribute to Mozart, the Mozartiana.
Codicology
Alternative Titles

W.A. Mozart: Ave verum Corpus, KV 818

Type

Size / Format

4 pages / 23.3 × 32.5 cm

Origin

Date

1791

Epochs

Style

Genre

Patron

Ludwig Ritter von Köchel

Artist / School

Wolfgang Amadeus Mozart (author)
---
Available facsimile editions:
Facsimile Editions
#1

W.A. Mozart: Ave verum Corpus, KV 818

Binding:

Commentary volume with silver embossed book cover, facsimile in a slip pocket.

Commentary:

1 volume (16 pages) by Günter Brosche
Languages: English, German

1 volume: Exact reproduction of the original document (extent, color and size)

Edited and commented by G. Brosche. Facsimile: 4 pages, the leaves are trimmed according to the original and added to the commentary. Commentary: 16 pages, 4 black and white illustrations, text in German/English.
You might also be interested in: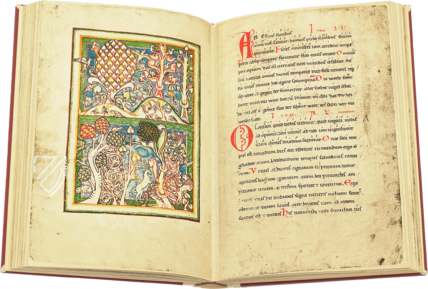 Carmina Burana + Fragmenta Burana
Carinthia, Styria (Austria) or South Tirol (Italy) – Around 1230–14th century
A unique masterpiece of medieval music and poetry: age-old songs from Benediktbeuern brought into the limelight in the 1930s by Carl Orff as a scenic cantata
Experience More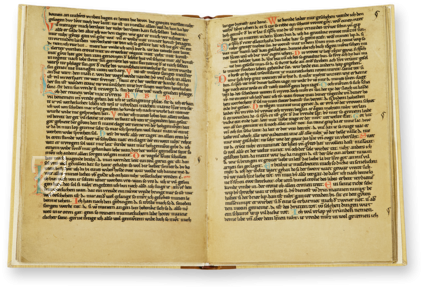 Blog articles worth reading