Idomeneo K. 366, Ballet K. 367
Description
Idomeneo K. 366, Ballet K. 367
Seven operas are counted among the greatest works composed by Wolfgang Amadeus Mozart. The story of Idomeneus, King of Crete is set during the Trojan War and was likely chosen by the opera's patron, Prince-Elector Karl Theodor of Bavaria. The opera was an early success for the young Mozart, who personally directed the premiere in Munich.
Idomeneo K. 366, Ballet K. 367
Mozart's seven great operas, his brilliant contribution to musical theater and world culture, are unequalled in their depth of human characterization and musical expression. Here we have the original score of one of the seven great operas by Wolfgang Amadeus Mozart (1756–1791): Idomeneo. The full title of this Italian opera by Mozart is Idomeneo, re di Creta ossia Ilia e Idamante and the story revolves around Idomeneus, King of Crete and leader of the Cretan armies during the Trojan War. A commission of Prince-Elector Karl Theodor of Bavaria (1724–99), the work premiered in Munich on January 29th, 1781 and was directed by Mozart himself, who was 25 at the time. The libretto was adapted by Giambattista Varesco (1735–1805), who collaborated with Mozart on numerous works, from a French work by Antoine Danchet (1671–1748). Thankfully, the original manuscript has survived in excellent condition.
Codicology
Type

Date

1780–1781

Epochs

Style

Genre
Facsimile Editions
#1

Idomeneo K. 366, Ballet K. 367

Commentary:

1 volume by Dietrich Berke, Ulrich Konrad, and David Packard


1 volume: This facsimile is not complete.

Reproduction of the entire original document as detailed as possible (scope, format, colors). The pages are presented on a larger white background. The binding may not correspond to the original or current document binding.
You might also be interested in: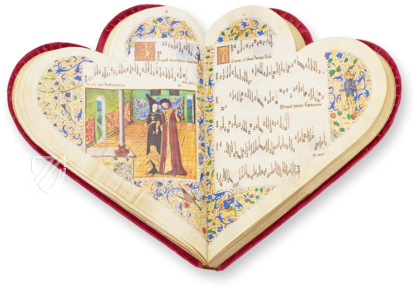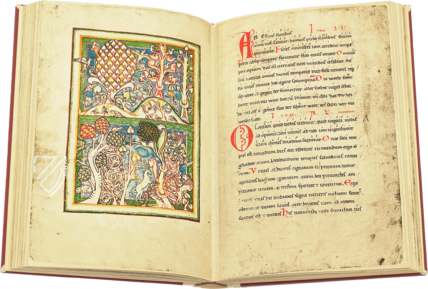 Carmina Burana + Fragmenta Burana
Carinthia, Styria (Austria) or South Tirol (Italy) – Around 1230–14th century
A unique masterpiece of medieval music and poetry: age-old songs from Benediktbeuern brought into the limelight in the 1930s by Carl Orff as a scenic cantata
Experience More
Blog articles worth reading