Joseph Haydn: Piano Sonata in Es-Dur, Hob. XVI:49
Description
Joseph Haydn: Piano Sonata in Es-Dur, Hob. XVI:49
Written in 1789/90 by Joseph Haydn (1732–1809), this is a significant milestone of the famous composer's career. It marks the beginning of Haydn's later period, characterized by a more mature style, which frequently alternated between staccato and legato with smoother transitions, larger first and secondary movements, and a smaller third movement. This sonata was dedicated to Maria Anna von Genzinger (1754–93), a friend of Haydn's and amateur musician from Vienna. It was published on June 1st, 1790, but it believed that most of the sonata was composed in 1789, with only the Adagio and some final revisions being completed in 1790. Genzinger expressed her appreciation and admiration for the work in a letter dated July 11th, but asked him to simplify a part of the middle section so she could play it herself. This altered version has never been discovered, but the composition remains an important cultural-historical milestone.
Codicology
Type

Size / Format

20 pages / 23.0 × 32.0 cm

Origin

Date

1789–1790

Epochs

Style

Genre

Artist / School

Joseph Haydn (1732–1809)
---
Available facsimile editions: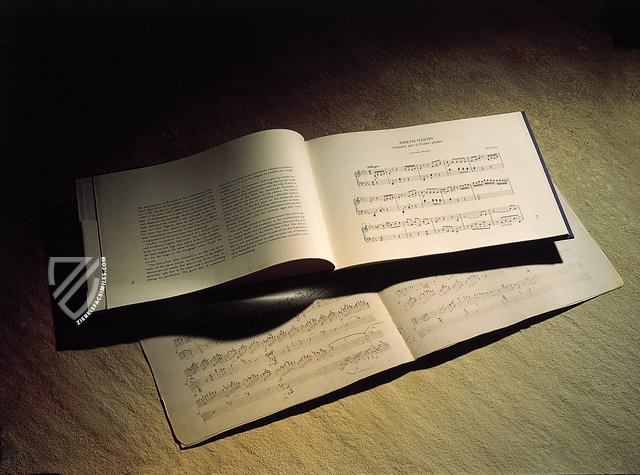 Akademische Druck- u. Verlagsanstalt (ADEVA)
– Graz, 1982
Facsimile Editions
#1

Joseph Haydn: Piano sonata in Es-Dur, Hob. XVI:49

Binding:

The unbound facsimile is inserted in the commentary volume.

Commentary:

1 volume (36 pages) by Otto Brusatti
Language: German

1 volume: Exact reproduction of the original document (extent, color and size)

Reproduction of the entire original document as detailed as possible (scope, format, colors). The binding may not correspond to the original or current document binding.
You might also be interested in: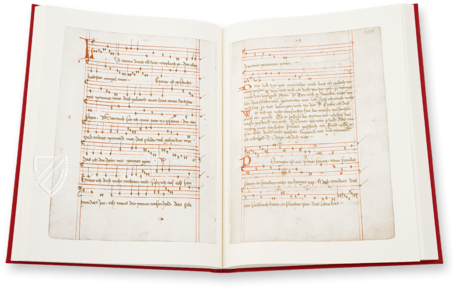 Mondsee-Vienna Music Manuscript
First half of the 15th century
One of the most important sources of the German-language music history of the 15th century: 100 polyphonic songs of famous composers like Hermann von Salzburg or Heinrich von Mügeln
Experience More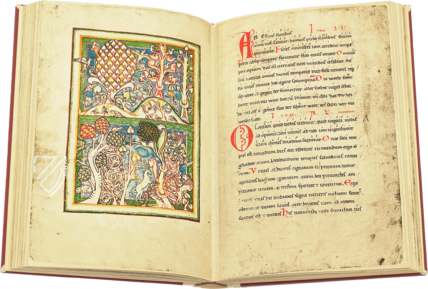 Carmina Burana + Fragmenta Burana
Carinthia, Styria (Austria) or South Tirol (Italy) – Around 1230–14th century
A unique masterpiece of medieval music and poetry: age-old songs from Benediktbeuern brought into the limelight in the 1930s by Carl Orff as a scenic cantata
Experience More
Blog articles worth reading