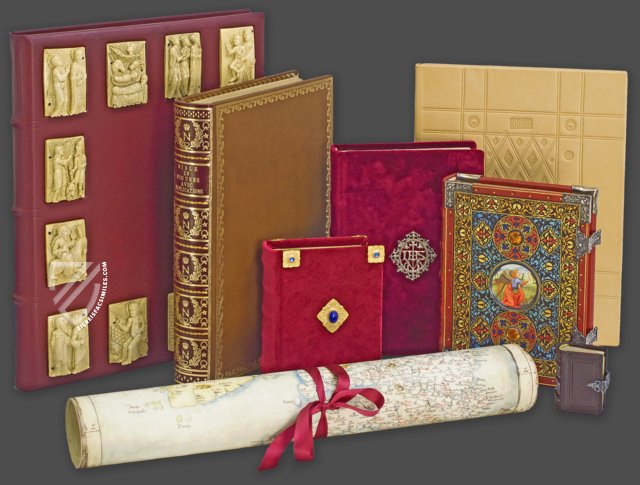 Winchester Troper
MS 473
Parker Library in the Corpus Christi College (Cambridge, United Kingdom)
Short Description
Compiled in the early 11th century and appended until the early 12th, the Winchester Troper consists of two manuscripts of liturgical plainchant and two-voice polyphony copied and used in the Old Minster at Winchester Cathedral in Hampshire, England. Both "books of tropes" contain a variety of liturgical genres, including Kyries, Glorias, Introits, Alleluias, Tracts, and Sequences using Anglo-Saxon neume notation and written in Carolingian miniscule, many of them unique to the manuscript. Although the core of each manuscript dates to Anglo-Saxon England, the later sequences reflect the new political reality post-1066 and exhibit Norman influences. They nonetheless represent the largest surviving collection of 11th century polyphony and are vital for the study of Anglo-Saxon music.
Codicology
Alternative Titles

Winchester Tropar

Size / Format

296 folios / 14.5 × 9.0 cm

Origin

Date

Ca. 1020–1075

Epochs

Style

Genre
1 available facsimile edition(s) of "Winchester Troper"
The Winchester Troper Facsimile
The Winchester Troper Facsimile
1 volume: Exact reproduction of the original document (extent, color and size)
Commentary

1 volume by Susan Rankin
Language: English

More Information

Reproduction of the entire original document as detailed as possible (scope, format, colors). The binding may not correspond to the original or current document binding.
Matching Background Articles