Aria "Alles mit Gott und nichts ohn' ihn" BWV 1127
Description
Aria "Alles mit Gott und nichts ohn' ihn" BWV 1127
The fame of Johann Sebastian Bach has only grown in the centuries since his death, and few things bring about as much excitement in the music world as the discovery of a previously-unknown Bach manuscript. This manuscript, discovered in Weimar in 2005, is especially fascinating because it represents the only strophic aria composed by Bach. Made for the Duke of Saxe-Weimar's birthday, it is a pièce d'occasion of exquisite quality.
Aria "Alles mit Gott und nichts ohn' ihn" BWV 1127
In May 2005, the Leipzig-based musicologist Michael Maul made a sensational discovery in Weimar. He unearthed a manuscript of a sacred aria by Johann Sebastian Bach (1685–1750), which was previously completely unknown, while sifting through the Herzogin Anna Amalia Library. It was the first time since 1935 that a new Bach vocal work had been discovered. The aria consisting of twelve verses is written for solo soprano, strings and basso continuo and opens with the words Alles mit Gott und nichts ohn' ihn – "everything with God and nothing without him". It was composed in 1713 to celebrate the 53rd birthday of Duke Wilhelm Ernst of Saxe-Weimar (1662–1728), who employed Bach as court organist from 1708 until 1717. This vocal work represents Bach's sole contribution to the genre of strophic aria. Each verse is accompanied by basso continuo and followed by a lively string ritornello, making this work a pièce d'occasion of exquisite quality. Not only is the original, recently discovered manuscript presented here, but it is accompanied by a recording of the world première with the soprano Elin Manahan Thomas and The English Baroque Soloists conducted by Sir John Eliot Gardiner.
Codicology
Alternative Titles

Aria "Alles mit Gott und Nichts ohn' ihn"

Type

Origin

Date

1713

Epochs

Style

Genre

Language

Patron

Wilhelm Ernst, Duke of Saxe-Weimar

Artist / School

Johann Sebastian Bach
---
Available facsimile editions:
Facsimile Editions
#1

Aria "Alles mit Gott und Nichts ohn' ihn"

Commentary:

1 volume by Christoph Wolff


1 volume: This facsimile is not complete.

Reproduction of the entire original document as detailed as possible (scope, format, colors). The binding may not correspond to the original or current document binding.
You might also be interested in: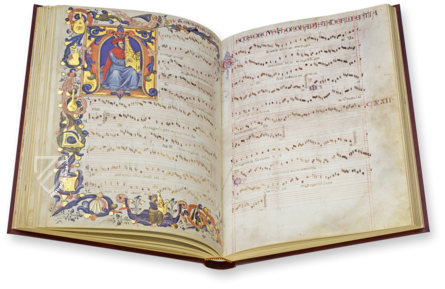 Squarcialupi Codex
Monastery of Santa Maria degli Angeli, Florence (Italy) – 1410–1420
The secular music of the Florentine Trecento collected in a magnificent manuscript: 352 works by 14 famous Italian composers presented in gold-adorned Renaissance portraits
Experience More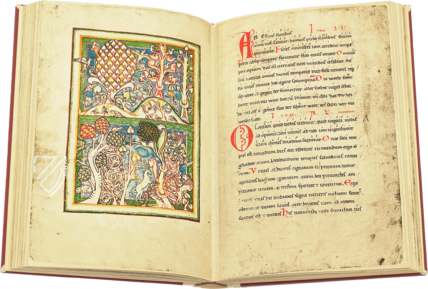 Carmina Burana + Fragmenta Burana
Carinthia, Styria (Austria) or South Tirol (Italy) – Around 1230–14th century
A unique masterpiece of medieval music and poetry: age-old songs from Benediktbeuern brought into the limelight in the 1930s by Carl Orff as a scenic cantata
Experience More
Blog articles worth reading