Velislav's Bible
Description
This fine work of Gothic art represents the richest illuminated manuscript to originate from Central Europe in the Middle Ages. Created over the course of nearly 25 years in the 14th century by a team of artists working in Prague during the first flowering of Czech illumination, it is a picture Bible whose form resembles that of a modern comic book, and boasts an incredible 747 miniatures.
Velislav's Bible
This splendid Czech manuscript originated at the behest of Velislav the Canon (d. 1367), who served as notary at the splendid court of King John I of Bohemia (1296–1346) and his son, Holy Roman Emperor Charles IV (1316–78) in Prague. It is a large format picture Bible measuring 30.7 x 24.5 cm that is sometimes misidentified as a Biblia pauperum, but this work is grander and has a far larger image cycle than a pauper's Bible. Nonetheless, it is not a complete Bible, but is limited to the books of Genesis, Exodus, Daniel, Judges, and Judith as well as an Antichrist cycle, Christological cycle, the Apocalypse, the deeds of the Apostles, and a cycle about the Czech patron saints Wenceslaus (ca. 907–35) and Ludmila. Czech history is incorporated into the history of salvation, making this a work of both a religious and national character, which is now stored in the Czech National Library.
A Cornucopia of Miniatures
The 747 miniatures rendered in pen and ink dominate the text, which is limited to titles and brief explanations, originate from the hands of a team artists between 1325 and 1349 who likely worked in a secular workshop. This manuscript represents the most comprehensive illuminated Bible from Central Europe. Velislav, who is believed to have been closely involved with the manuscript's design, is depicted in portrait on fol. 188r kneeling before a statue of St. Catherine, the patron saint of theologians and philosophers. Although a member of the clergy, he is depicted in secular clothes. The presentation of the imagery and text gives it the appearance of a medieval comic book. This work reveals the intention of Velislav to create a work with a universally European character.
Codicology
Alternative Titles

Velislaus Bible




Velislai biblia picta




Wenzislaus-Bibel

Size / Format

376 pages / 30.7 × 24.5 cm

Origin

Date

1325–1349

Epochs

Style

Genre

Language

Patron

Velislav (Canon)
---
Available facsimile editions: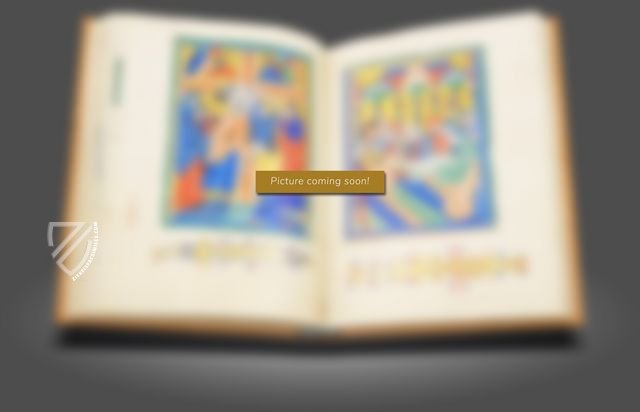 Limited Edition:
799 copies
---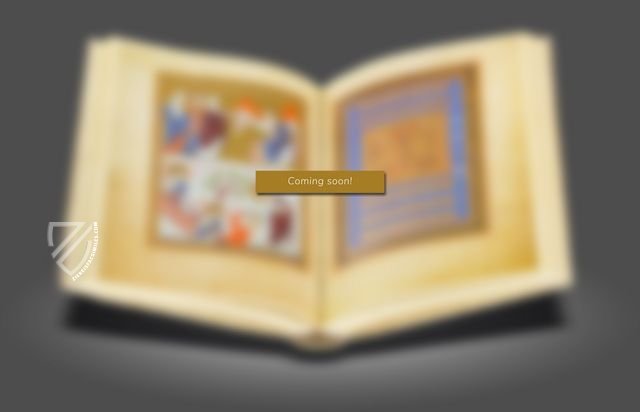 Sumptibus Pragopress
– Prague, 1970
Limited Edition:
480 copies
Facsimile Editions
#1

Velislav's Bible

Limited Edition:

799 copies

1 volume: Exact reproduction of the original document (extent, color and size)

Reproduction of the entire original document as detailed as possible (scope, format, colors). The binding may not correspond to the original or current document binding.
---
#2

Velislai Biblia Picta

Limited Edition:

480 copies

Commentary:

1 volume by Karel Stejskal
Languages: English, French, German, Russian

1 volume: This facsimile is not complete.

Black and white reproduction of the entire original document. The pages are trimmed and binding may not correspond to the original or current document binding.
You might also be interested in:
Blog articles worth reading