William Byrd: Masses for 3, 4 and 5 Voices
Description
William Byrd: Masses for 3, 4 and 5 Voices
William Byrd is known as the most important composer during the time of William Shakespeare and his masses can probably be counted among the greatest examples of Latin vocal polyphony from England during the late 16th century. The Englishman took a chance with the scoring of these compositions, which no one else had had the courage to do for 30 years. Since the 1559 Act of Uniformity, the practice of the old Catholic liturgy was strictly forbidden, violation of which brought the threat of high fines and prison terms, or even death in exceptional cases. Today, the masses with their clear lines and expressive intonation of the words of both the Catholic and Protestant liturgy also enjoy great popularity today in concert programs.
William Byrd: Masses for 3, 4 and 5 Voices
William Byrd (ca. 1543–1623) took a particularly big chance with his "Masses for 3, 4 and 5 Voices", because the practice of the old Catholic liturgy was forbidden since 1559 by the Act of Uniformity. As the English composer and organist published the pieces in five books ca. 1590, he had the courage to do what no English composer had dared for 30 years and thus earned fines and imprisonment. The works were each a mass composed for three to five voices, which corresponded to the typical way for recording 16th century vocal polyphony. Today, the three masses enjoy great popularity in both the Catholic and Protestant liturgies, as well as in concert programs.
Exciting History behind Creative Compositions
After his 20 years of service in the Royal Capella as the court composer for Queen Elizabeth I, Byrd decided to move to Essex in order to betake himself into the protective hands of the Catholic Petre of Writtle and his family. In their manor house, Ingatestone Hall, Catholic masses took place behind closed doors. It was for them that Byrd wrote his three pieces, which he first dared to publish as the climate grew more tolerant under James I. They are probably the greatest examples of Latin polyphonic verse in late 16th century England, which distinguish themselves through their clear lines and expressive intonation of the words.
Codicology
Alternative Titles

William Byrd: Messen für 3, 4 und 5 Stimmen

Size / Format

144 pages (5 partbooks) / 16.0 × 21.6 cm

Origin

Date

Ca. 1590

Epochs

Style

Language

Content

Partbooks for Masses

Artist / School

William Byrd
Detail Picture
William Byrd: Masses for 3, 4 and 5 Voices
Historiated "P" Initial
Surrounded by flowering vines, a barefooted male figure with a halo is depicted reclining and reading a book with a large carpenter's square slung over his right shoulder. He is either Saint Thomas the Apostle, commonly known as "Doubting Thomas", or Saint James the Younger, another of the Twelve Apostles. The carpenter's square is a symbol associated with both figures, but is more commonly identified with Thomas, who is the patron saint of architects and builders.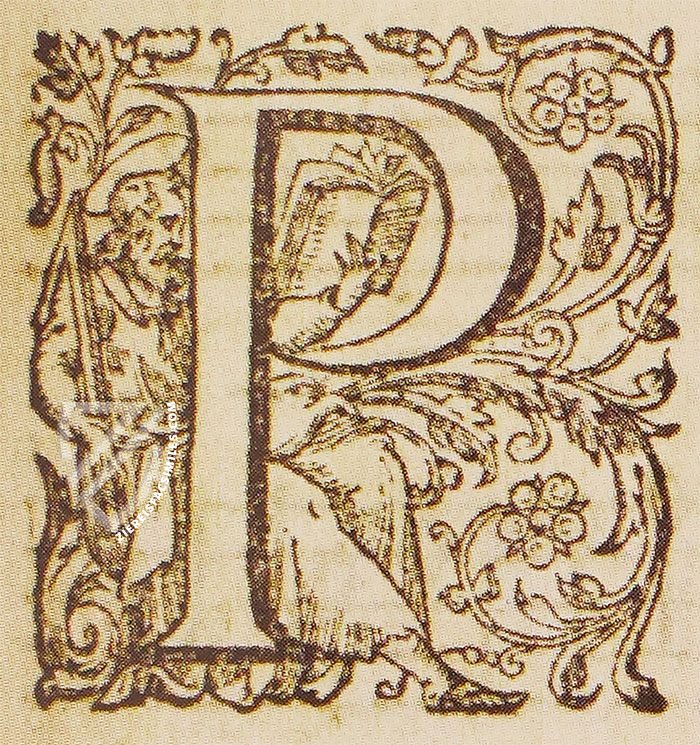 Single Page
William Byrd: Masses for 3, 4 and 5 Voices
Kyrie Eleison
Byrd's Mass for Four Voices includes a Kyrie eleison, an important prayer of Christian liturgy whose name originates from the Ancient Greek Κύριε, ἐλέησον or "Lord have Mercy". The phrase originates from the Bible: "have mercy on me, Lord" appears in ten of the Psalms and is uttered three times in the Book of Matthew. It continues to be an important part of the liturgy in both Western and Eastern Christianity.
This page features two woodcuts of historiated initials: a "K" initial showing St. Peter holding a giant key in one hand and a tablet in the other as well as an "E" initial with Luke the Evangelist writing his Gospel and accompanied by his symbol, the winged bull. The top of the page is signed by 17th century academic Thomas Holbech.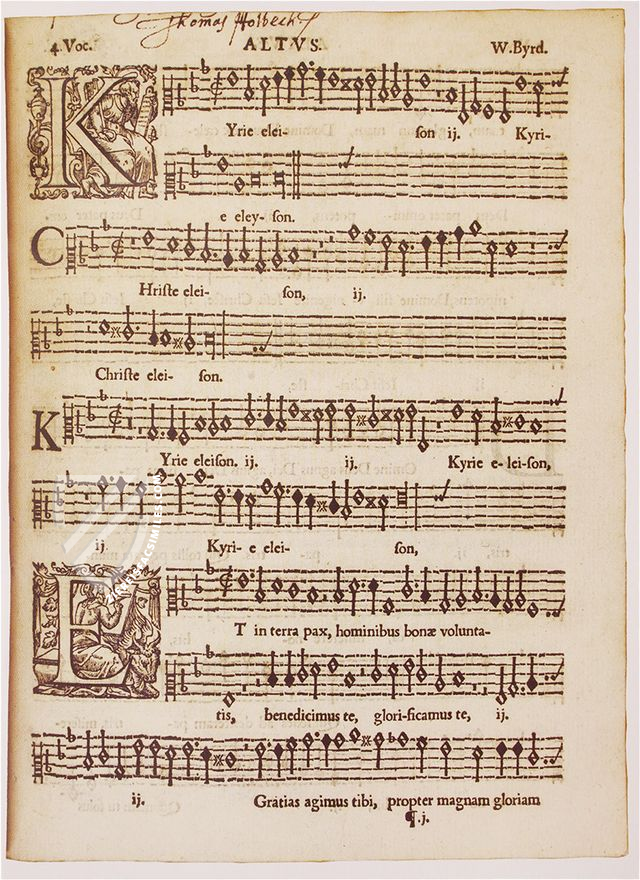 Facsimile Editions
#1

William Byrd: Masses for 3, 4 and 5 Voices

Publisher:

DIAMM

– London, 2012

Binding:

The facsimiles come in a lightweight slipcase.

Commentary:

1 volume by John Milsom
Language: English

5 volumes: Exact reproduction of the original document (extent, color and size)

Reproduction of the entire original document as detailed as possible (scope, format, colors). The binding may not correspond to the original or current document binding. The five part books have 32, 24, 32, 24 and 32 pages each (vols. 1-5).
You might also be interested in: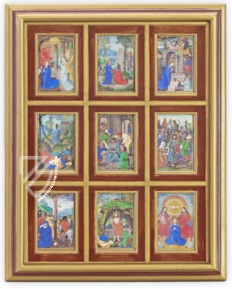 Altarpiece of Joan the Mad
Ghent or Bruges (Belgium) – 16th century
The art of a genius painter presented in a unique way: the book art of Simon Bening in a wooden frame as an altar for the Queen of Spain
Experience More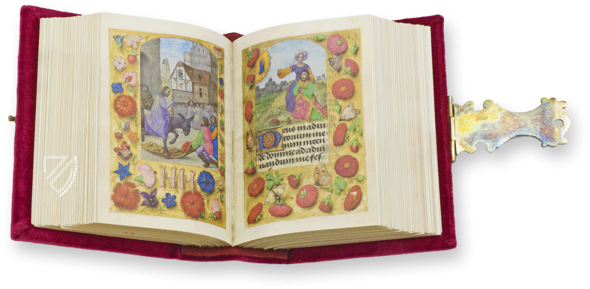 Berlin Hours of Mary of Burgundy
Burgundy (France) – Between 1477 and 1480
Created as a gift for the imperial spouse of Maximilian I: delightful illuminations with great attention to detail in a Flemish masterpiece in small format by the great "Master of Mary of Burgundy"
Experience More
Blog articles worth reading