Anne Boleyn's Book
Description
Anne Boleyn is one of the most famous figures of the 16th century, and although she met a tragic end, her daughter Elizabeth went on to become one of the greatest monarchs in English history. This small but beautiful song book bears an inscription with her name, although it clearly originates from France. Anne lived at the French court for years as a girl, it was likely that the manuscript came into her possession sometimes during this period. Nonetheless, musicologists continue to be puzzled by this codex as the exact nature of its connection to the young Anne Boleyn is still unclear.
Anne Boleyn's Book
This modestly-sized but beautifully written book contains sacred motets by some of Europe's most famous composers, specifically those associated with the French royal court of the early–16th century. An inscription in an English hand reads "M[ist]res A Bolleyene Nowe thus"; that she is styled "mistress" indicates that the inscription was certainly made before Anne Boleyn (ca. 1501–36) became queen in 1533; "nowe thus" was the motto of her father. Despite considerable interest by musicologists in past decades, the book remains something of a mystery because it was clearly made in France, but is associated in a yet-to-be-determined way with second wife of Henry VIII (1491–1547) and mother of Queen Elizabeth I (1533–1603). It is one of the most significant books of Renaissance music in Britain and it stored in the Royal College of Music in London under the shelf mark MS 1070. Like many codices of the era, it was rebound in the 19th century, which protects 42 compositions from 13 composers. These are written in a clear, elegant hand with decorative medallions in red and blue.
Codicology
Alternative Titles

Anne Boleyn's Music Book




Musikbuch von Anne Boley




The Anne Boleyn Music Book

Size / Format

268 pages / 28.7 × 19.0 cm

Origin

Date

1540

Epochs

Style

Genre

Language

Content

42 pieces of music by 13 composers

Artist / School

Mark Smeton (scribe)

Previous Owners

Anne Boleyn
Robert William Haynes
---
Available facsimile editions:
Facsimile Editions
#1

The Anne Boleyn Music Book

Publisher:

DIAMM

– London, 2017

Limited Edition:

Not limited

Commentary:

1 volume by Thomas Schmidt, David Skinner, and Katja Airaksinen-Monier
Language: English

1 volume: Exact reproduction of the original document (extent, color and size)

Reproduction of the entire original document as detailed as possible (scope, format, colors). The binding may not correspond to the original or current document binding.
You might also be interested in: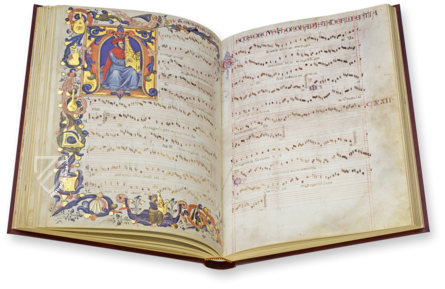 Squarcialupi Codex
Monastery of Santa Maria degli Angeli, Florence (Italy) – 1410–1420
The secular music of the Florentine Trecento collected in a magnificent manuscript: 352 works by 14 famous Italian composers presented in gold-adorned Renaissance portraits
Experience More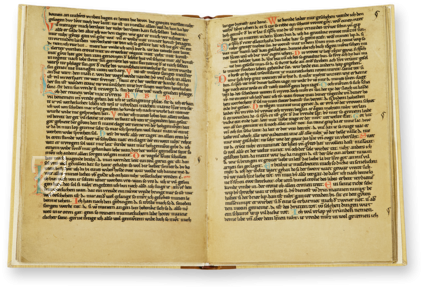 Blog articles worth reading