Collection of Tales, Fables, and Proverbs
Description
Collection of Tales, Fables, and Proverbs
This manuscript is well known among medievalists because of its rich corpus of material, which consists of no less than 61 tales, fables, fabliaux, proverbs, romances, Partenopeus de Blois, and includes the popular Floire et Blanchefleur. It is believed that no other copy exists for about twenty of the works, making this precious book treasure a true unicum. This diverse French literary collection was created at the beginning of the 14th century for a wealthy layperson and has been signed twice "Philippe Alamande, Lady of Chassenaige", which may point to Sassenage, in Drôme, southeastern France. There are also miscellaneous notes in the lower margins of two pages from a 14th century hand as well as a note concerning a disastrous deluge that happened on August 19, 1443, in nearby Luc-en-Diois. The manuscript thus offers an inside view into the literary tastes and events in this region of France during the Late Middle Ages.
Codicology
Alternative Titles

Sammlung von Märchen, Fabeln und Sprichwörtern

Size / Format

410 pages / 33.8 × 22.0 cm

Origin

Date

13th century

Style

Genre

Language

Content

Tales, fables, proverbs and romances such as Partenopeus de Blois, Blancandin, Floire and Blanchefleur and others

Artist / School

Marie de France (author)
Gautier de Coincy (author)
Raoul de Houdenc (author)
Guillaume le Clerc (author)
Jean de Boves (author)
Guerin (author)
Garin (author)
Henri d'Andeli (author)
Rustebuef (author)
---
Available facsimile editions:
Facsimile Editions
#1

Le Manuscrit 19152 du Fonds Français de la Bibliothèque Nationale

Publisher:

Droz

– Paris, 1934

Commentary:

1 volume by Edmond Faral
Language: French

1 volume: Exact reproduction of the original document (extent, color and size)

Reproduction of the entire original document as detailed as possible (scope, format, colors). The binding may not correspond to the original or current document binding.
You might also be interested in: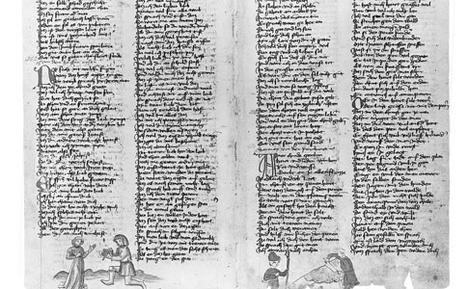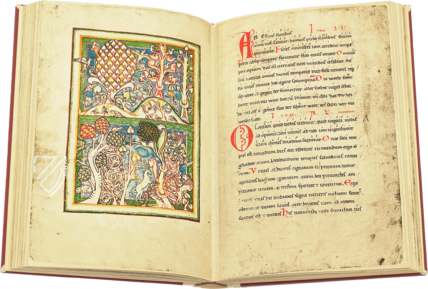 Carmina Burana + Fragmenta Burana
Carinthia, Styria (Austria) or South Tirol (Italy) – Around 1230–14th century
A unique masterpiece of medieval music and poetry: age-old songs from Benediktbeuern brought into the limelight in the 1930s by Carl Orff as a scenic cantata
Experience More
Blog articles worth reading