Drawings of Leonardo da Vinci and His circle - Gallerie dell'Accademia in Venice
Description
Drawings of Leonardo da Vinci and His circle - Gallerie dell'Accademia in Venice
The famous Battle of Anghiari, The Virgin and Child with St. Anne, The Vitruvian Man, and The Last Supper – all of these famous masterpieces by Leonardo da Vinci were prepared in drawings from the Galleria dell`Accademia in Venice. Therefore, this bundle of original drawings by Leonardo – juxtaposed with a few graphic works by his students and successors – represents an important part of the complete works of the Italian universal genius. The volume offers an inside view of this great artist's exciting world as a part of the great Leonardo codices!
Drawings of Leonardo da Vinci and His Circle - Gallerie dell'Accademia in Venice
The great National Edition of the manuscripts and drawings of Leonardo da Vinci realized the ambitious goal of a complete reproduction of the entire graphic and theoretical works of the Italian universal genius. The Florentine printing house Giunti Editore was commissioned with the work by state and academic authorities in the year 1964. A volume of this unbelievable bundle, which has been distributed across the globe, assembles drawings by Leonardo da Vinci and his circle that are stored in the Galleria dell`Accademia in Venice.
The Universal Genius in the Circle of his Successors
An important part of the graphic works of Leonardo da Vinci are stored in the Gabinetto Disegni e Stampe der Gallerie dell'Accademia di Venezia. These 26 original drawings by the master himself and 33 by his students and successors are juxtaposed in the volume at hand. Ambrogio de Predis, Giovanni Antonio Boltraffio, Francisco Napoletano, Marco da Oggiono, Giampietrino, Agostino da Vaprio, Andrea Solario, Cesare da Sesto, and Francesco Melzi, along with two anonymous copies of anatomical studies and 13 predominantly anonymous sheets by copyists and followers of Leonardo from the 16th–19th centuries.
Studies of Leonardo's Primary Works
Significant drawings and studies from Leonardo's impressive body of work are presented here. Therefore, one finds inter alia four studies of The Battle of Anghiari, and two studies each of the Natività, of The Virgin and Child with St. Anne, Ecce homo, and Uomo vitruviano, in addition to three studies of The Last Supper. A few technical designs offer an inside view of Leonardo's scientific activities. The outstanding quality of the drawings make Leonardo's aspiration apparent – to copy nature in the most objective and accurate way possible. That he was successful is probably a reason for his exceptional significance for art history!
Codicology
Alternative Titles

I disegni di Leonardo da Vinci e della sua cerchia - Gallerie dell'Accademia di Venezia




Zeichnungen von Leonardo da Vinci und seinem Umkreis - Gallerie dell'Accademia in Venedig




Disegni di Leonardo e della sua cerchia alla Gallerie dell'Accademia di Venezia

Type

Origin

Date

Last quarter of the 15th century – 16th century

Epochs

Style

Language

Illustrations

72 drawings

Artist / School

Leonardo da Vinci (1452–1519) and his circle
---
Available facsimile editions: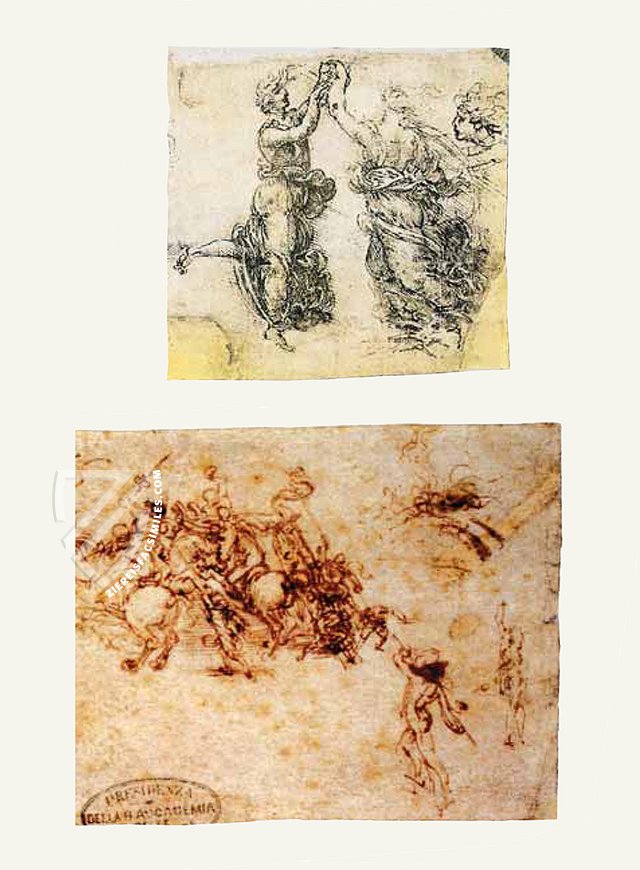 Giunti Editore
– Florence, 2003
Limited Edition:
998 copies
---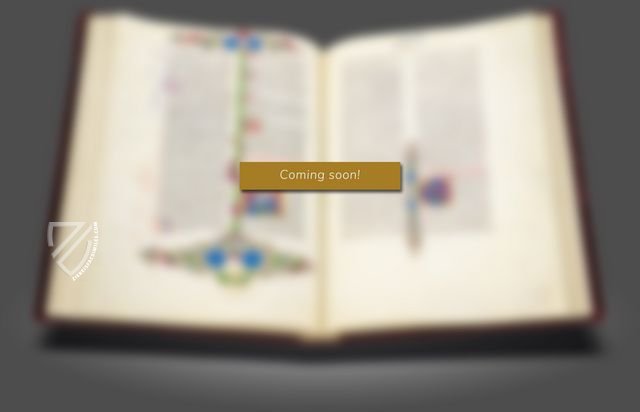 Limited Edition:
999 copies
Facsimile Editions
#1

I disegni di Leonardo da Vinci e della sua cerchia - Gallerie dell'Accademia di Venezia

Limited Edition:

998 copies

Binding:

Printed on handmade paper and bound in Fabriano paper With commentary volume in a gold-embossed leather covered clamshell case

Commentary:

1 volume (220 pages) by Giovanna Nepi Sciré, Annalisa Perissa Torrini and Carlo Pedretti
Language: Italian

1 volume: Exact reproduction of the original document (extent, color and size)

Reproduction of the entire original document as detailed as possible (scope, format, colors). The binding may not correspond to the original or current document binding.

Facsimile Copy Available!

Price Category: €€€
(3,000€ - 7,000€)
---
#2

Disegni di Leonardo e della sua cerchia alla Gallerie dell'Accademia di Venezia

Publisher:

Electa

– Milan, 1980

Limited Edition:

999 copies

Commentary:

1 volume by Luisa Cogliati Arano and Augusto Marinoni
Language: Italian


1 volume: Exact reproduction of the original document (extent, color and size)

Reproduction of the entire original document as detailed as possible (scope, format, colors). The binding may not correspond to the original or current document binding.

Facsimile Copy Available!

Price Category: €
(under 1,000€)