Historia de la Passio de Nostre Senyor Deu Iesucrist
Description
Historia de la Passio de Nostre Senyor Deu Iesucrist
This fascinating codex consists of three works concerning the Passion of Christ and the Life of the Virgin. It marks a transition both in the Spanish literary style and book production because it is counted among the first generation of books printed in Spain.
Historia de la Passio de Nostre Senyor Deu Iesucrist
A marvelous collected volume concerning the Passion of Christ and the life of the Virgin Mary was published on January 11th, 1493 in the Valencian printing house of Pedro Hagenbach and Leonardo Hutz, who were likely of German origin. The incunabulum, a rare early printed book originating from before 1501, is a compilation of three works combined and printed at the behest of Jaime Vila. The fascinating specimen of the so-called Valencian school of poetry presents the transition between the medieval and Renaissance styles and includes works by Joan Escriva, Bernat Fenollar (1438–1516), Jaume Gassul, Pere Martines (d. 1463), Joan Moreno, and Joan Rois de Corella (1435–97). A total of 130 masterful woodcuts adorn the various Valencian texts, which are clearly printed in an elegant Gothic script. This is a truly splendid specimen of poetry marking a historic and tumultuous epoch!
Codicology
Alternative Titles

Historia de la Passio de Nostre Senyor Deu Iesucrist. Contemplacio a Jesus crucifficat. Contemplacio a la Sacristissima Verge Maria tenint son fill Deu Jesus devallat de la Creu




Lo passi en cobles

Size / Format

180 pages / 21.0 × 14.5 cm

Origin

Date

January 11th, 1493

Epochs

Style

Genre

Illustrations

130 xylographic engravings

Artist / School

Joan Escriva (author)
Bernat Fenollar (author)
Jaume Gassul (author)
Pere Martines (author)
Joan Moreno (author)
Joan Rois De Corella (author)
Pedro Hagenbach (printer)
Leonardo Hutz (printer)
---
Available facsimile editions: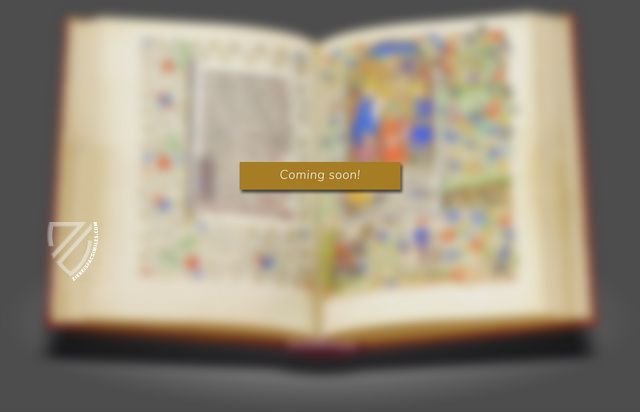 Vicent Garcia Editores
– Valencia, 1996
Limited Edition:
3460 copies
Facsimile Editions
#1

Historia de la Passio de Nostre Senyor Deu Iesucrist

Limited Edition:

3460 copies

Binding:

Parchment binding on wooden board; presented in a cloth-lined case with gold engraved leather spine

Commentary:

Poem with religious content

1 volume: Exact reproduction of the original document (extent, color and size)

Reproduction of the entire original document as detailed as possible (scope, format, colors). The binding may not correspond to the original or current document binding.
You might also be interested in: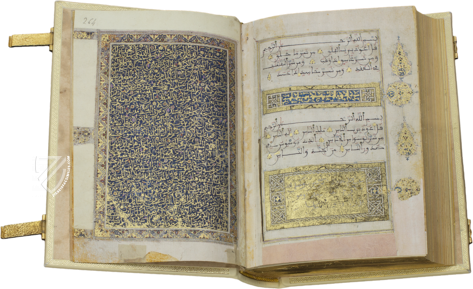 Koran of Muley Zaidan
Mosque of the Al-Badi Palace, Marrakech (Morocco) – 1599
A masterpiece of Islamic illumination for Sultan Muley Zaidan: an extraordinary Moroccan manuscript from El Escorial
Experience More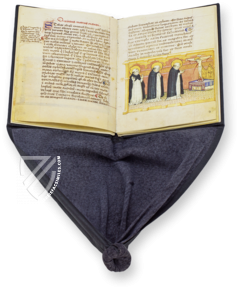 Modi Orandi Sancti Dominici
Southern France, possibly Arles or Lerins – Second quarter of the 14th century; Later additions to the manuscript in 15th century
Saint Dominic in prayer: a precious girdle book as a extraordinary sign of the veneration of the Order's founder
Experience More