Letters of Alcuin and other documents
Description
Letters of Alcuin and other documents
The Letters of Alcuin and other Documents is a Gothic manuscript from Vienna which has compiled an important collection of Alcuin's correspondence and other writings.
Letters of Alcuin and Other Documents
No manuscript with runes has received so much attention as this Vienna codex, and for various reasons: it contains an important collection of Alcuin´s letters. Compiled during his lifetime and perhaps by no one less than his pupil Arn, then Archbishop of Salzburg; in it is preserved some fascinating Gothic material.
Codicology
Alternative Titles

Die Alkuin-Briefe und andere Traktate

Date

Before 800

Epochs

Style

Language

Previous Owners

Archbishop Arn of Salzburg
---
Available facsimile editions:
Facsimile Editions
#1

Die Alkuin-Briefe und andere Traktate

Commentary:

1 volume (44 pages) by F. Unterkircher
Language: German

1 volume: Exact reproduction of the original document (extent, color and size)

Reproduction of the entire original document as detailed as possible (scope, format, colors). The binding may not correspond to the original or current document binding.
You might also be interested in: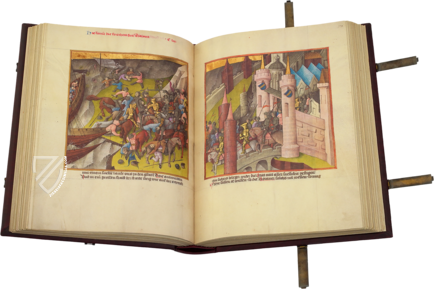 Guido de Columnis: The Trojan War
Regensburg (Germany) – 1432–1456
A magnificent codex from Regensburg, left to the city council for 15 kilograms of silver: golden miniatures depicting the Trojan War in a unique German translation
Experience More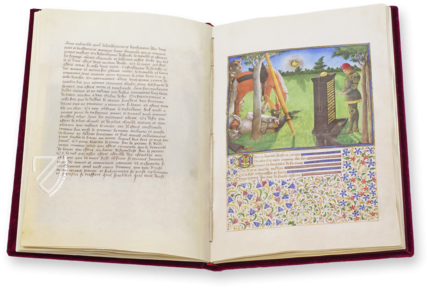 King René's Book of Love
France – 1460–1467
Inspired by a tragic loss, illuminated with the most beautiful twilight scenes of illumination: an allegorical chivalric romance written by Duke René d´Anjou and illustrated by Barthélemy d'Eyck
Experience More
Blog articles worth reading