Atlas of the Worlds
Description
Battista Agnese was one of the most talented and prolific Italian cartographers of the 16th century, producing more than 80 atlases consisting of richly decorated and precise nautical charts over the course of 30 years for wealthy nobles, merchants, and officials. This work was commissioned by the Martinengos family, nobles from Brescia with strong ties to Venice. It consists of nine nautical charts, one world map surrounded by twelve blowing Anemoi, and one zodiac chart, which are richly colored in black, blue, gold, red, and green as well as gold. The place names are written in Latin, Venetian, Castilian, and Portuguese. Since the Baja California Peninsula is not depicted, this otherwise undated manuscript was created between 1536 and 1541. The precision with which the land route through the Isthmus of Panama to upper Peru was depicted indicates the importance of Peruvian mineral resources for the empire. Therefore, this precious manuscript combines a scientific degree of accuracy with the refined art of the Italian Renaissance.
Codicology
Alternative Titles

Atlas der zwei Welten




Atlante dei Mondi

Type

Size / Format

26 pages / 23.8 × 16.5 cm

Origin

Date

ca. 1540

Epochs

Style

Genre

Language

Content

9 nautical charts
1 world map
1 zodiac chart

Patron

Martinengo family

Artist / School

Battista Agnese (cartographer)
---
Available facsimile editions:
Detail Picture
Atlas of the Worlds
The British Isles
No matter how detailed maps originating from the great cartographic centers of the Mediterranean were in their depictions of familiar shores, they usually have very vague depictions of the British Isles save for its most southernly coasts. Aside from giving a relatively accurate representation of the coastlines of England, Scotland, and Ireland, this map labels some of the more important of the smaller islands such as the Isle of Mann, but the distant Shetland Islands in the North Sea are merely a bunch of red dots.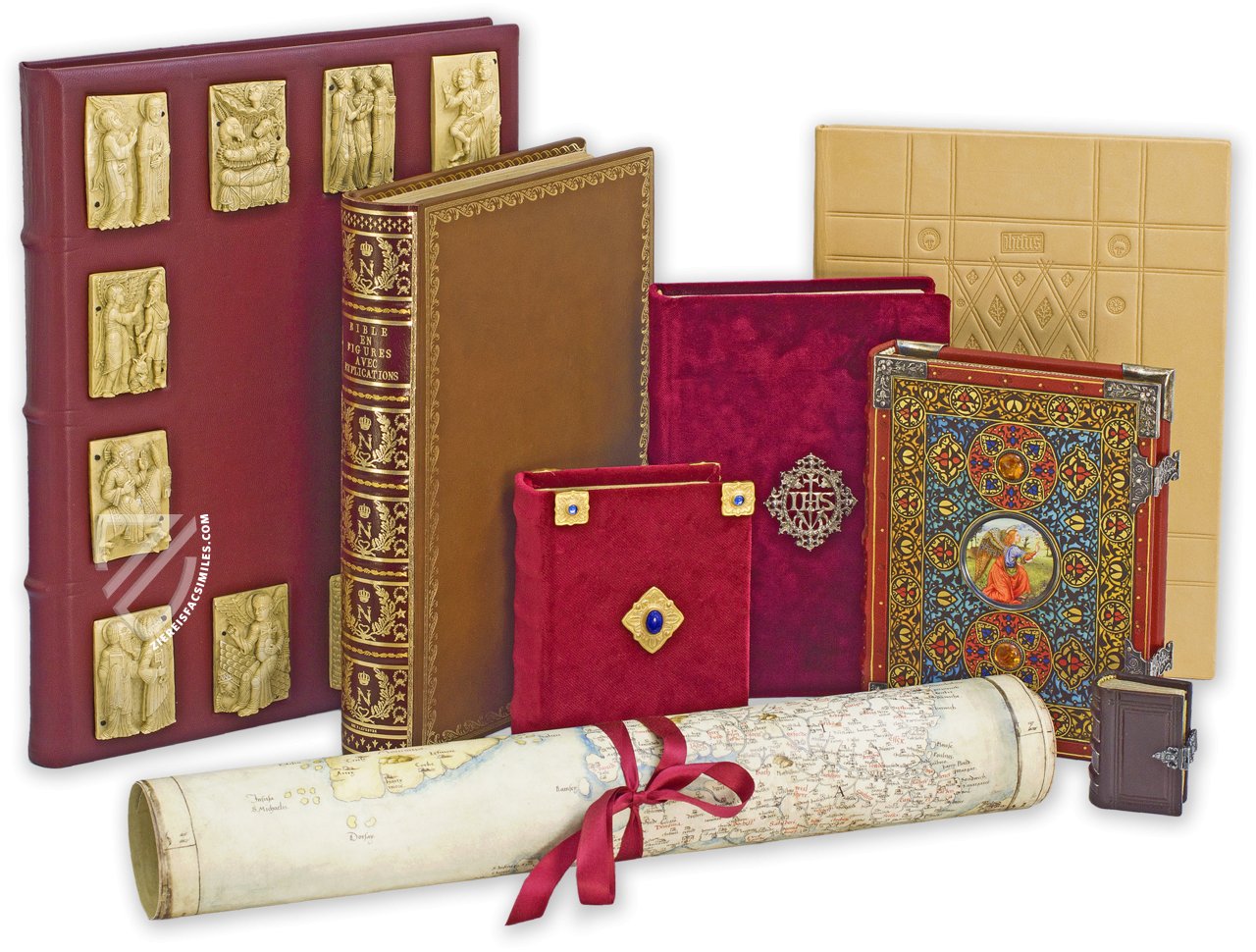 Single Page
Atlas of the Worlds
World Map
This is an early draft of one of the most popular and copied world maps and is significant for three reasons: it represents the most current geographic knowledge of European cartographers ca. 1540, it is rendered in an oval projection resembling a modern map, and it depicts the sea route chosen by Magellan for his circumnavigation of the globe.
Rather than being a practical aid for navigators, this watercolor was intended for display in the homes of the wealthy and educated and thus includes artistic details impractical for navigation. It is surprisingly accurate and can be dated between 1536 and 1541 because the Baja California Peninsula is not depicted. The Anemoi, ancient Greek wind gods who were each ascribed a cardinal direction from which their respective winds came, frame the map.