Drawings of Leonardo da Vinci and His Circle - Biblioteca Ambrosiana in Milan
Description
Drawings of Leonardo da Vinci and His Circle - Biblioteca Ambrosiana in Milan
Leonardo da Vinci (1452–1519) is regarded as the most significant universal genius of the Italian Renaissance. His artistic works – the great paintings above all – are world famous to this day. These 53 drawings include the studies of horses and human beings, with a particular focus given to faces both beautiful and grotesque. In fact, there is an extraordinary amount of attention paid to unusual or exaggerated facial features in these studies. They originate from the Biblioteca Ambrosiana in Milan, which has one of the most extensive Leonardo collections in the world, including the famous 12-volume Codex Atlanticus.
Codicology
Alternative Titles

I disegni di Leonardo da Vinci e della sua cerchia alla Biblioteca Ambrosiana di Milano




Zeichnungen von Leonardo da Vinci und seinem Umkreis - Biblioteca Ambrosiana in Mailand

Type

Origin

Date

Last quarter of the 15th century – 16th century

Epochs

Style

Genre

Language

Artist / School

Leonardo da Vinci
Circle of Leonardo da Vinci
---
Available facsimile editions: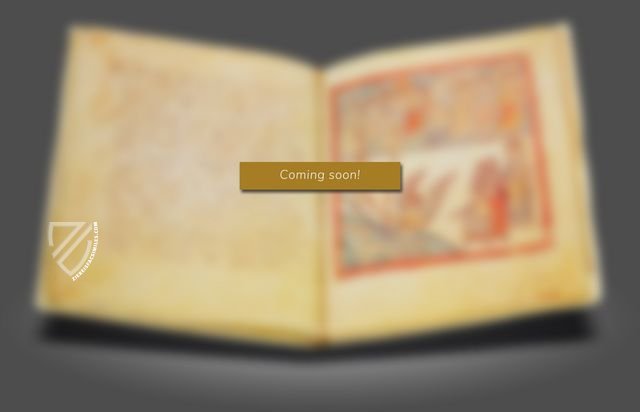 Limited Edition:
999 copies
Facsimile Editions
#1

I disegni di Leonardo e della sua cerchia alla Biblioteca Ambrosiana di Milano

Publisher:

Electa

– Milan, 1981

Limited Edition:

999 copies

Commentary:

1 volume by Luisa Cogliani Arano and Augusto Marinoni
Language: Italian


1 volume: Exact reproduction of the original document (extent, color and size)

Reproduction of the entire original document as detailed as possible (scope, format, colors). The binding may not correspond to the original or current document binding.
You might also be interested in:
Blog articles worth reading